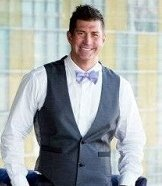 Denver, Colorado (PRWEB) September 11, 2014
Jason M. Ruedy, also known as The Home Loan Arranger, believes that great strides are being taken to help make 15-year mortgage options more affordable to borrowers. An article published on NewObserver.com on September 8, 2014 entitled, Innovative 15-Year Mortgage Aims to be More Affordable, states "a new breed of 15-year mortgage designed to be more affordable for low and middle-income homebuyers across the country was unveiled at a mortgage conference in Raleigh."
"The 15-year mortgage that was introduced at the mortgage conference is different than traditional 15-year mortgages. This one, which is being called the "Wealth Building Home Loan" is designed to help reduce foreclosures. It also allows home owners to quickly build equity. Additionally, more borrowers will qualify for this loan because there is no minimum credit score required and no down payment required." - Jason M. Ruedy, The Home Loan Arranger According to the NewObserver.com article, following are a few characteristics of the 15-year mortgage that is being offered by the Neighborhood Assistance Corporation of America (NACA) and Bank of America: "Although no down payment is required, home buyers can "buy down" the interest rate by providing cash up-front. For every one percent of the loan amount provided up-front by the buyer - or, for that matter, the seller - the interest rate is permanently lowered for the life of the loan by one-half of a percentage point for the life."
"Many aspects of this 15-year mortgage option sound incredibly fantastic. There are no closing costs, no loan fees, no required down payment, no minimum credit score, and no income requirement. However, the maximum mortgage amount for a single-family home is $200,000. This limit may exclude some potential home buyers from taking advantage of it." - Jason M. Ruedy, The Home Loan Arranger
According to Mr. Ruedy, there are many options available to borrowers interested in a 15-year mortgage. While not all purchases or refinances will qualify for the Wealth Building Home Loan, there are several alternatives that are equally appealing. For information about all types of 15-year mortgages, contact The Home Loan Arranger for a free, no-obligation consultation.
About The Home Loan Arranger:
Mr. Jason M. Ruedy, also known as The Home Loan Arranger, has 20+ years of experience in the mortgage business. His company was built around the crucial principles of hard work, discipline, and determination. The Home Loan Arranger evaluates client applications quickly and efficiently and structures loans with the best possible terms. Mr. Ruedy is successful in achieving loan closings for clients while meeting their highest expectations. Jason M. Ruedy is ranked #2 in the state of Colorado by Scotsman Guide, which is the top leading resource for mortgage originators.
For media inquiries, please contact Mr. Jason M. Ruedy, "The Home Loan Arranger":
The Home Loan Arranger
512 Cook St #100
Denver, CO USA
Phone: (303) 862-4742
Toll Free: (877) 938-7501
http://www.thehomeloanarranger.com/