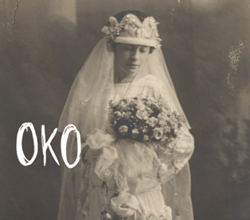 Lena Fayre: On the Verge of Big Things.
Los Angeles, CA (PRWEB) September 11, 2014
Lena Fayre, a mesmerizing singer-songwriter from Los Angeles, has released a striking music video for "I Am Not A Man," the first single from her new album titled "OKO."
The video accentuates 18-year-old Lena Fayre's emancipated sound, which she calls "deconstructed pop," and serves as a visual representation for songs on "OKO." Having crystallized ideas from fine art photography and sculpture, each frame of the video is a study of its subject with an emphasis on aesthetics rather than narrative. Color and composition playing a prominent role by showing a specific point of view that is deliberately left ambiguous and open for the viewer's interpretation. The result is a video that effortlessly complements Lena Fayre's style and sound.
The video prominently features professional surfing phenom, Luke Davis, and male model, Staniel Ferreira. It was crafted by award-winning filmmaker, Ted Newsome, in close collaboration with creative director and production designer, Chelsea McCarthy, supported by producer, Adam Carver.
Since their release, "OKO" and "I Am Not A Man" have garnered considerable enthusiasm, from fans and critics alike. For example, Arena.com recently published a feature article with the headline "Lena Fayre: On the Verge of Big Things." Earlier this year, Rolling Stone Magazine featured Lena Fayre as "A New Artist You Need to Know."
Lena Fayre released her self-titled debut EP in 2013, when she was only 16 years old. This EP produced several music videos that racked up millions of views and multiple awards. The 5-song EP reflects Lena Fayre's preference for mainstream pop as a young teen. Her maturing as a young adult serves as the springboard for the transformation into the "deconstructed pop" manifested by her 11-song LP, "OKO."
Please visit her website: http://www.lenafayre.com for more information and to explore merchandise such as limited edition CD's and other fun items in her shop.