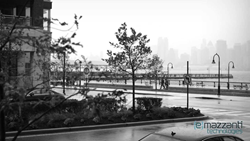 The 2014 National Preparedness Month theme is: "Be Disaster Aware, Take Action to Prepare.
Hoboken, N.J. (PRWEB) September 10, 2014
eMazzanti Technologies, a NYC area IT consultant and managed services provider (MSP), identifies online resources and provides an introduction to disaster preparedness planning in a new article written to coincide with National Preparedness Month, September 1 – 30.
National Preparedness Month (NPM) is an awareness program organized by the Federal Emergency Management Agency (FEMA) to help individuals, families, businesses, and other organizations prepare for all kinds of disasters. The 2014 National Preparedness Month theme is: "Be Disaster Aware, Take Action to Prepare."
Below are a few excerpts from the article "Start Business Continuity and Disaster Recovery Planning During National Preparedness Month". Read the full article here.
Useful Disaster Planning Resources for Business
A number of useful resources are listed on http://www.ready.gov, which has a special section for business preparedness.
The business section presents the key elements of program management, planning, implementation, testing and program improvement. Though geared towards larger organizations in its terminology and scope, small businesses will find the information useful as well.
Disaster Preparedness Links for Business

What is a Disaster?
The SBA lists a number of risks that can threaten a business and employees in its Risk Assessment found at PrepareMyBusiness.org, including:
Power outage
Lost access to building
Critical equipment failure
Phone/Internet outage
Fire, Tornado, Flood and Earthquake
Hurricanes/seasonal storms
Employee absenteeism
Pandemic (flu)
Transportation strike
Explosion/spill
Terrorism
The assessment asks businesses to consider the likelihood and severity of each risk as well as the supply chain effects of disasters. Critical equipment for nearly every business includes servers, networks, heat and A/C systems.
Business Continuity and Disaster Recovery
Business continuity includes the planning and preparation intended to ensure the continuous operation of critical business functions when disasters or events might otherwise interrupt them. Disaster Recovery is the effort to rebuild infrastructure and restore business operations after the disaster has passed.
Why investing in a preparedness program is important:
Up to 40% of businesses affected by a disaster never reopen.
If delayed, customers may go to a competitor.
Business may be lost to competitors who can demonstrate they have a plan.
Insurance does not cover all losses and it will not replace customers.
Many disasters may overwhelm the resources of public agencies.
Businesses need to reach out to customers and others quickly.
The Critical Role of Information Systems
Nearly all businesses depend on their computer systems and networks to function. If those are knocked out by a disaster, the business may remain closed until they are restored. On the other hand, if backup IT resources can be arranged ahead of time, the business may be able to re-open quickly, before on-site facilities and equipment are repaired.
Start to Prepare Now
September is National Preparedness Month and also falls in the middle of hurricane season. Regardless of the month, experts say that business leaders should be prepared for natural and man-caused disasters that may strike a business at any time.
"Reopening the doors quickly is the key to surviving a disaster. In the days leading up to Sandy every employee worked tirelessly checking backups and preparing customers to reopen as soon as possible," stated Jennifer Mazzanti, president, eMazzanti Technologies.
Watch Disaster Recovery.
Other related resource information:
Disaster Recovery and Data Security Excellence Propel eMazzanti to Fifth Consecutive Ranking on Inc. 5000 List
Get Ready for Hurricane Season; It Only Takes One… or None… for Disaster to Strike Your Business
About eMazzanti Technologies
eMazzanti Technologies' team of trained, certified IT experts provide 24×7 outsourced IT support to help ensure business productivity, address challenges of growth, cloud computing, mobility, critical business continuity and disaster recovery demands. The consultancy has special expertise in retail, manufacturing, distribution, financial, architectural, engineering, construction, government, educational, legal services, accounting, marketing communications, and healthcare market segments, while maintaining high customer satisfaction levels.
eMazzanti serves the Hoboken, NJ and NYC area markets as well as regional, national and international business support requirements. The IT firm is Microsoft's 2012 Partner of the Year and on-going Gold Partner, Microsoft Northeast Region Partner of the Year; a five-time recipient of WatchGuard's Partner of the Year and has achieved the Inc. 5000 list for the fifth year in a row. Download the free article: How to Select an IT Provider here. More than 400 companies trust their IT support needs to eMazzanti Technologies. For more information contact: Carl Mazzanti 201-360-4400 or emazzanti.net. Twitter: @emazzanti, Facebook: Facebook.com/emazzantitechnologies.