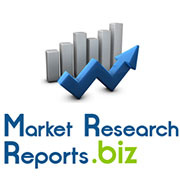 Global And China Automotive Safety System Industry 2013-2014
(PRWEB) September 10, 2014
Global and China Automotive Safety System Industry Report, 2013-2014 covers the followings:
Overview of automotive safety system
Status quo of global and Chinese automotive market
Automotive safety market analysis
Trends of emerging automotive safety technology
Analysis on automotive safety system industry
Study on 14 automotive safety system companies
The global automotive safety system market size hit approximately USD24.3 billion in 2013, up 6.3 Percent from 2012; the size is expected to grow 6.8 Percent to USD26 billion in 2014. The main driver of market growth lies in the increase in automobile output and active safety system shipment. The global market will slow down with growth rate being merely 4.1 Percent in 2015 because of slackening growth of Chinese automobile market (the world's largest) and falling ASP of active safety system.
Browse Full Report with Toc: http://www.marketresearchreports.biz/analysis-details/global-and-china-automotive-safety-system-industry-report-2013-2014
In the field of automotive safety system, active safety system witnesses the highest growth, and is projected to value USD2.8 billion in 2016. Currently, automotive active safety system can be divided into three categories: radar-based system, CIS (CMOS Image Sensor)-based system and infrared sensing-based system. Radar is the most striking field. The core application of radar is adaptive cruise control (ACC) represented by the mainstream 24GHz and 79GHz millimeter-wave radar.
The mainstream millimeter-wave radar material has gradually transferred from GaAs to Sage, and will turn to be more affordable silicon by 2015. Also, foundries will help reduce production costs, which can significantly cut down price. In addition, the expansion of the frequency bandwidth used by millimeter-wave radar is expected to exert a remarkable effect. In the worldwide scope, millimeter-wave radar adopts 76G ~ 77GHz frequency band, but the bandwidth is only "0.5G ~ 1GHz", which cannot achieve high resolution required by pedestrian detection. However, ITU-R (International Telecommunications Union-Radio Communications Sector) may approve the worldwide application of 76G ~ 81GHz frequency band for automotive radar by 2015. By then, the available bandwidth will reach 1GHz or more, which enables millimeter-wave radar to detect pedestrians.
LIDAR will become the ultimate radar to meet all the requirements of autonomous driving.
In the security system industry, it is big news that Chinese financial institutions intend to buy KSS. As we all know, none of local Chinese companies can step in the automotive safety system field whose threshold is exceedingly high, so the only way for them is acquisition. However, acquisition may not bring core technology.
In China, millimeter wave belongs to the military field instead of the civil field. Particularly, 77GHz or 79GHz is under the military control, and is forbidden to be applied to any non-military field, which means that automobile models sold in China shall remove 77GHz or 79GHz radar.
For Download Full Report with Toc: http://www.marketresearchreports.biz/sample/sample/222982
Table of Content
1 Introduction to Automotive Safety System
1.1 Overview
1.2 Airbags
1.3 Airbag Materials
1.4 Airbag Sensors
1.5 Active Seat Belts
2 Automotive Safety System Market
2.1 Global Automobile Market
2.2 Global Automotive Safety System Market
2.3 Overview of Chinese Automobile Market
2.4 Chinese Automobile Market Structure
2.5 Chinese Automotive Safety System Market
3 Automotive Safety System Industries
3.1 Airbag Industry Chain
3.2 Global Automotive Safety System Companies and Market Share
3.3 Relationship between Global Vehicle Companies and Automotive Safety System Companies
3.4 Chinese Automotive Safety System Companies and Market Share
Browse More Machines Market Research Reports: http://www.marketresearchreports.biz/category/120
4 Automotive Safety System Companies
4.1 Autoliv
4.2 Takata
About Us
Marketresearchreports.biz is the most comprehensive collection of market research reports. Marketresearchreports.biz services are especially designed to save time and money of our clients. We are a one stop solution for all your research needs, our main offerings are syndicated research reports, custom research, subscription access and consulting services. We serve all sizes and types of companies spanning across various industries. Visit: http://www.marketresearchreports.biz/.