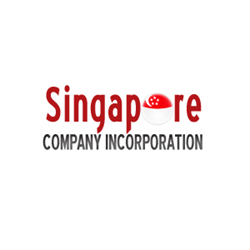 the guide covers all the tax aspects of a company's business including statutory tax filings, identifying tax efficient strategies, and personal and corporate tax compliance
Singapore (PRWEB) September 10, 2014
Singaporecompanyincorporation.sg, a portal for business registration in Singapore, has published a comprehensive guide advising entrepreneurs, both local and foreign, on the prevailing pre-incorporation and post-incorporation statutory compliance requirements in Singapore.
These requirements mandated by ACRA and the Inland Revenue Authority of Singapore (IRAS) are mentioned in the Singapore Company Act.
"Among the pre-incorporation requirements, having a company secretary, a local Singapore office address, a local resident director, and at least one shareholder, are mandatory. Companies may also need to obtain business licenses and permits, as well as get registered for goods & services tax, trademark, customs, copyrights and patents, if any of these applies to their businesses," informed Ms. Cheryl Lee, manager at Singaporecompanyincorporation.sg.
An important section in the guide is the role and responsibilities of a company secretary, which is the company's nodal person in dealings with ACRA. The appointee advises the company directors of their respective roles and responsibilities, and must also ensure that the company complies with its constitution at all times.
After incorporating their company, it is very important for stakeholders to ensure that the business entity follows and comply with every regulatory requirement prevailing in the jurisdiction.
Thus, the guide lists all the post-incorporation statutory compliance requirements for the benefit of entrepreneurs in Singapore.
For instance, all companies in Singapore must hold their annual general meetings (AGMs) every calendar year, with their financial statements tabled at the AGMs for shareholders' approval.
The companies must also file their annual returns within one month of the AGM date.
Another mandatory requirement is taxation.
"The guide covers all the tax aspects of a company's business including statutory tax filings, identifying tax efficient strategies, and personal and corporate tax compliance. Other requirements such as payroll management, accounting and bookkeeping, appointing an auditor, and opening a bank account are also mentioned in a separate section," added Ms. Lee.
"Additionally, the guide lists the various non-mandatory corporate services we assist our clients with to help run their businesses successfully. This includes operating a virtual office, document drafting and vetting, web design and hosting, and company strike-off or deregistration," concluded Ms. Lee.
To view the full guide, please visit http://www.singaporecompanyincorporation.sg/how-to/incorporate/singapore-statutory-compliance-requirements/
About SingaporeCompanyIncorporation.sg:
SingaporeCompanyIncorporation.sg is a portal for entrepreneurs and professionals who want to have a presence in Singapore. It is also a provider of company incorporation, as well as the related taxation and relocation services in Singapore.
80 Playfair Road
Singapore 367998
65 6850 5280
info(at)singaporecompanyincorporation(dot)sg