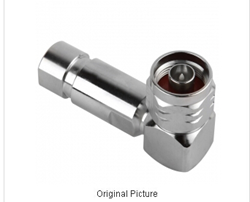 (PRWEB) September 11, 2014
Recently, LenoRF, an excellent electrical accessory supplier, has added a new assortment of N male connectors to its online category. In addition to that, it is now offering great discounts on these top quality connectors. All of them are offered at discounted prices, up to 30% off.
As a matter of fact, a large number of LenoRF's products are popular in the global market. The company is famous for its premium quality connectors (especially N connectors). All of its items can offer excellent performance. Also, the company's great pre-sale service and after-sale service have been praised by worldwide distributors.
LenoRF has been working in the electrical industry for over ten years. As one of the industry pioneers, it feels obligated to meet the great demand for high quality electrical accessories. Most of the time, its great N products are offered at affordable prices. Worldwide clients are encouraged to take advantage of the current promotion; the deadline of the special offer is September 30, 2014.
Moreover, LenoRF vows to provide the best electrical accessories only. Up to now, it has introduced plenty of advanced technology and high end machinery from developed countries. It is worth mentioning that it also offers some free course for the global customers.
About LenoRF:
LenoRF is an online supplier of high-end electrical equipment. It is a China-based company that aims to provide customers with high quality products at the lowest possible prices. Customers can try the company's products through sample orders with a long-term contract. Most customers come back soon after receiving their first deals.
More details about the company's useful products can be found at http://www.rfcnn.com/N-Male-RF-Connector-for-RG58-24.html.