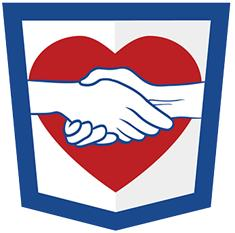 HOUSTON, TX (PRWEB) September 10, 2014
Trusted Senior Specialists, a nationwide insurance organization concentrating in the senior market, was recognized for a fourth consecutive year at the Better Business Bureau's 2014 Awards for Excellence. The Pinnacle Award is presented annually to select businesses that exemplify BBB standards of quality in the work and marketplace.
"It's like winning an Academy Award, a Golden Globe, the World Cup—it means that we're the best in our craft, the best in our field, and that we always give our best, do our best, for our clients," said Trusted Senior Specialists founding partner Michael Wilhelm. "We're honored and privileged to have received this award."
TSS is a licensed insurance provider in 42 states around the U.S. with a network of more than 3000 highly trained agents who specialize in senior-care polices—including traditional Medicare and Medicare Advantage, as well as supplemental plans, life insurance, annuities, hospital indemnity and more.
"Our clients—whether they are senior citizens, disabled individuals, caregivers or relatives of Medicare-eligible beneficiaries—have various options they can choose from for their health care and retirement needs," Wilhelm said. "Our company is able to provide them with the best and most personalized care, thanks to the training our specialists receive on the variety of products available."
In addition to guiding clients through the selection and purchase of various insurance policies, TSS offers exclusive support services—including application and enrollment assistance for Medicare, Medicaid and Social Security. The agency also strives to provide community education about senior health plans, news and general interests through through blogging, social media and other online resources. A collection of educational videos—accessible via the TSS website—features a technology training series for seniors and weekly episodes of Medicare Gals, a sequential introduction to the federal insurance program.
"One of our top priorities is to help seniors and their loved ones learn more about Medicare and other insurance options available," Wilhelm explained. "Education is the key to successfully electing a plan that works best with one's individual needs. It is our pleasure to help educate clients about what is available to them."
Another source available to current and prospective clients on the TSS website is a section containing important forms and informational publications in downloadable format—including a soon-to-be-released booklet designed for recently eligible Medicare recipients during the annual Open Enrollment period (known as AEP), which will take place Oct. 15 – Dec. 7.
"Trusted Senior Specialists' New to Medicare Guide 2014 is going to be a handy resource for AEP, which is the time of year when beneficiaries can review and elect new plans for the coming year," Wilhelm said. "We want clients to know that we are available to answer any of their questions regarding this process."
Trusted Senior Specialists, LLC is unique and client-centered insurance agency that serves to assist those over the age of 65 in the acquisition and management of health, life, final expense, long-term care and other insurance policies. For more than a decade, TSS has built a reputation of honesty, integrity and reliable service within the insurance market. TSS is a BBB Accredited Member with an A+ Rating and has received industry-wide recognition as a top-ranked independent agency from multiple insurance carriers.
To learn more about Trusted Senior Specialists' exclusive services, visit http://www.trustedseniorspecialists.com or call 1-855-474-6234.