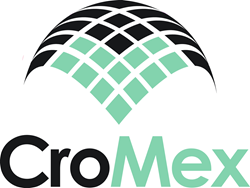 The study which surveyed 1000 consumers found that both gender and age played a big role in what brands were considered authentic by consumers.
New York, New York (PRWEB) September 12, 2014
A recent study titled 'How to be an Authentic Brand' by marketing agency Firefish found that different age groups hold very different views of what makes a brand authentic. The study, which was published by Marketing Week on September 3 2014, surveyed 1000 consumers and found that both gender and age played a big role in what brands were considered authentic by consumers. Women were found to score brands such as Apple and Topshop highly, due to these brands having a strong focus on design and brand identity. Men on the other hand preferred brands such as technology giant HTC for their innovation and the impressive features of their products. The study also found that age was also a big divide when it came to authenticity, with the majority of the 18-24 demographic stating that technology brands were the most authentic. Sales and marketing firm CroMex think the study makes interesting reading, and is keen to investigate the relationship between consumers and brand authenticity further.
About CroMex: http://www.cromexusa.com/behind-the-scenes/
CroMex belive that such a varied consumer view of authenticity is due to the cultural differences of the groups surveyed. For example, the 18 to 24 age group have experienced far more exposure to technology than the generation before them. With technology and social media only becoming such an integral part of people's everyday lives in the last 10 years or so, it makes sense for this age group to consider brands in this industry the most authentic. Whereas brands such as Heinz scored well among all age groups due to its longevity and family values, which many consumers believe reflect a brands' honesty and expertise.
Another brand that scored well in the study was Google, the popular search engine came forth in the overall ranking of authentic brands, surpassing the likes of Land Rover and Ikea. CroMex believe that Google's approach to authenticity is interesting and highly unique. In order to stay culturally relevant many brands shift and adapt their services whilst keeping their brand identity the same, yet Google appears to do the opposite. Google regularly changes their identity by redesigning their iconic logo to reflect current cultural and historical events, such as the Olympics or the 4th of July. This approach works for Google because as a search engine, its function is a huge part of its popularity therefore it's important for this to remain the same. However, with many consumers using Google to keep up to date with the world around them, adapting the logo to instantly connect the consumer with a big news story or event allows Google to remain culturally relevant.
CroMex believe many brands can learn from Google's approach. Innovation is of course important in building a strong brand and getting people talking, however it's important to keep hold of what aspect made the brand popular in the first place. Too much change can remove a brands' soul and alienate loyal consumers. CroMex believe the key to finding the best balance between innovation and authenticity is for brands to remember the following 8 values:

vision
passion
honesty
originality
expertise
integrity
being unique
being genuine
CroMex are a marketing firm based in the heart of New York City. The firm specialize in event marketing and promotions, and help their clients by engaging with consumers directly. Through face to face marketing CroMex can build strong and lasting relationships with consumers on behalf of their clients. It's this honest and unique approach that the firm believes makes them an authentic brand.