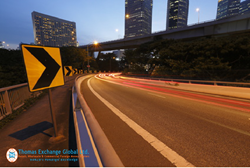 As the weather in Europe is becoming cooler and the F1 title race is heating up, coupled with a strong fan base supporting Lewis Hamilton and Oxfordshire based Williams, we expect a large number of F1 fans heading towards Singapore next week
London, UK (PRWEB UK) 15 September 2014
The F1 title sponsor, Singapore Airlines, will be hosting the Light Up the Night Carnival at the F1 pit building and attendees will stand a chance to win tickets to this year's F1 Singapore night race, reported The Active Age on 1st August. The carnival includes many F1 simulation activities including racing, changing tyres, and remote car racing.
According to Travel Week Asia, Singapore F1 night race attracted a record number of visitors last year as the inbound travel increased by 12%. British motor sports fans were the second largest participants.
"As the weather in Europe is becoming cooler and the F1 title race is heating up, coupled with a strong fan base supporting Lewis Hamilton and Oxfordshire based Williams, we expect a large number of F1 fans heading towards Singapore next week," said Trevor Samuel, the marketing manager of Thomas Exchange Global.
"F1 in Singapore is no more a stand-alone event for a long haul traveller from London. They will take this opportunity to travel across the popular destinations in Asia, namely Bangkok, Bali, Saibu City, and Ho-Chiming city. We offer the best rates for Singapore Dollars, Vietnamese Dong, Indonesian Rupiah, and Thai Baht to place them in pole position before the tour begins," concluded Samuel.
About Thomas Exchange Global
As dedicated foreign exchange specialists, Thomas Exchange Global has the professional expertise, in depth market knowledge, technological infrastructure, and commitment to provide an unprecedented level of service that sets the standard in the foreign exchange industry. They are specialists in all areas of foreign exchange. They provide commission free currency as well as travellers cheques.
Thomas Exchange Global also offers International Money Transfer Service where funds can be remitted to overseas bank accounts within one to two days. With commission free service for transfers over £10,000 backed by competitive exchange rates, customers are assured of a better deal and a substantial saving compared to banks and money brokers.
Thomas Exchange Global branches are located at Strand, Victoria Street, Liverpool Street, Hammersmith, Cannon Street, Wormwood Street and Richmond.
For further details visit http://www.thomasexchangeglobal.co.uk or call 020 7240 1214