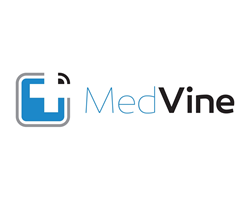 Jacksonville, FL (PRWEB) October 08, 2014
The iPad alarm clock app went off at 4:45 am but 38 year old, Maria Chrissovergis never really fell asleep. Maria was scheduled for a hysterectomy at Baptist Medical Center in Jacksonville, Florida. While it's a fairly routine and common procedure, Maria's medical history is anything but common for an otherwise very healthy woman in her late thirties. She endured seven surgeries and procedures to remove large ovarian cysts her physicians often feared were malignant. This summer more problems ensued and Maria's gynecologist, Dr. Mary Ellen Wechter requested a biopsy from the patient's uterus. Again, clean pathology but due to family history and Maria's long reoccurring problems, the patient and physician agreed to move forward with a hysterectomy.
"We've been through this drill several times but it was always easier before I became a Mom," Maria shared, "It's kind of like who's on first. My husband stays with me at the hospital, my Mom is in charge of my two kids and everyone else is on standby. " She explained everyone wants to be at the hospital for updates but logistically that's just not ideal.
Baptist Medical Center was the very first to use a new application, MedVine, during Maria's surgery to keep her loved ones informed. MedVine, a product of Practice CoPilot, enables surgery centers to provide status updates to patient's friends and family members via HIPAA compliant text messages during surgery. "I wanted to be at the hospital with my daughter but she needed me most as the caregiver to her children until she was released," Kathie Tsataros, Maria's mother shared, "receiving the text message updates from pre-op until the end of surgery were truly the next best thing. It was very comforting to know her status while still being at home where she needed me most." Maria's husband who was sitting anxiously in the hospital lobby said the text messages were even updated before the communication screens in the lobby. "We had family members out of town attending a funeral and MedVine was able to keep everyone up to date without any interruption or taking time for me to call and notify family," said Milton Chrissovergis.
"Incoming phone calls from concerned family members become a major disruption, sapping staff of valuable productivity throughout the day. With MedVine, friends and family members stay informed of a patient's progress through text messages sent at the click of a button so they don't have to call the office looking for an update," says Chuck Smith, co-owner of Practice CoPilot.
"The need for this new app became obvious through personal experience and working with ambulatory surgery centers. It can be aggravating when you accompany a loved one for a procedure and then spend the next few hours sitting and waiting for an update," adds Tony Milian, co-owner of the company.
The app is extremely simple and straightforward. Upon checking-in:

Patient enters up to 5 family or friends cell numbers and selects either English or Spanish
As the patient moves through the center, staff update their movement through a series of buttons on desktops or iPad
Each progress button automatically sends a pre-set text update to the numbers listed upon check-in
Furthermore, the MedVine app has an internal surgery center benefit also. Mr. Smith adds, "Whether the patient wants notifications sent or not, staff have an ongoing visual of where all patients are located within the center and their progress. This benefit increases staff productivity and internal communication."
As for the patient, while she started the morning with an app waking her up for an emotional day ahead, it gladly ended with an app text message to her loved ones from MedVine letting them know Maria was in recovery where she rested until her release.
Practice CoPilot is a company (http://practicecopilot.com/about-us.html) dedicated to assisting healthcare practices, delivering efficient and high quality patient encounters through cutting edge real time location system (RTLS) technology and efficient Practice Consulting. Practice CoPilot currently offers MedVine, an application to keep patients' loved ones informed through HIPAA compliant text messages and Maestro, a system that displays real time awareness and efficiency of practice for improved communication and enhanced patient care satisfaction. For details contact Practice CoPilot at (904) 701-3084