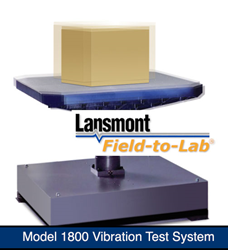 The doubling of our package test facility enables us to deliver new and better services while meeting the timelines our customer have come to expect."
New York, NY (PRWEB) September 18, 2014
Whitehouse Laboratories is pleased to announce that it has completed negotiations with Salem Realty Group and has acquired an additional 4,000 square feet of dedicated research and development space within the Salem Executive Complex adjacent to its current package testing facility. The official ribbon cutting ceremony was held on Friday September 5th. Whitehouse Labs is in the process of upgrading the facility to refit the entire space specifically for package testing. The prime location enables Whitehouse Labs to immediately double its package laboratory testing space. Overall, this brings the total laboratory space for the company to 20,000 total square feet.
The new and expanded Package Testing facility will continue to feature Lansmont dynamic distribution testing equipment, including a 60-inch vibration table, container compression test system and a precision package drop tester. Lansmont offers ACLASS Accredited ISO/IEC 17025:2005 and ANSI/NCSL Z540-1-1994 calibration services in support of their equipment, which is critical given our focus on providing services to customers in regulated industries. In addition, overall environmental chamber space will be increased to enable higher volumes of pre-test conditioning to be performed and other unique package testing storage programs to be completed in a more timely manner for key clients working to meet manufacturing and product launch deadlines. Other instruments to include container torque testing, label peel testing and creep and burst testing will be upgraded in the new laboratory space.
"This represents the sixth time in the past ten years that Whitehouse Labs has expanded" said Mark Stier, COO of Whitehouse Labs. We have a strong focus on reinvestment in each of our four business units, but we are keen to make major expansion plans and investments in the area of package testing. Over the past five years we have seen substantial growth in this sector and it is important for us to continue to stay ahead of the regulatory curve on behalf of our clients. The doubling of our package test facility enables us to deliver new and better services while meeting the timelines our customer have come to expect."
When asked about the relationship with Whitehouse Laboratories, Lansmont's Eric Joneson, Vice President of Technology and Package Testing Products Manager said, "We have worked work Whitehouse Labs for the past four years as they have expanded their package distribution test center and we look forward to supporting their continued growth in the directly related professionals services area."
Package testing is a critical aspect of the product approval and manufacturing process. As outlined by the International Safe Transit Association (ISTA) and as referenced in the American Society for Tests and Measurements (ASTM) procedure 4169, package distribution testing is critical to product success. Packages that are delivered to either the wholesale or consumer level that have been damaged in shipment can create a major financial burden to any company. Laboratory based package testing according to approved and internationally recognized quality standards enable companies to know with confidence that their product will be able to move through the distribution cycle intact and viable for use by the end user.
About Whitehouse Laboratories
The Testing Partner to Manufacturing Companies, Whitehouse Labs is an FDA regulated, DEA Licensed, ISO 17025 and ISTA certified contract service provider to the pharmaceutical, medical device, personal and consumer product industries. Whitehouse Laboratories offers analytical services for the testing of materials, finished products, container and package systems that enable our clients to meet and exceed the required quality standards established by the key regulatory agencies.
About Lansmont Corporation
About Lansmont Corporation
Lansmont Corporation provides state-of-the-art technology to the world's leading companies, government laboratories and educational institutions. Since 1971, engineers around the world have relied on Lansmont technology to discover product vulnerabilities and eliminate unknowns, and ultimately find the perfect balance between a product's intended environment and it's durability. In turn, Lansmont customers reduce damage and improve quality while supporting sustainability. Now more than ever, product engineers are leveraging Lansmont tools and experience to help design stronger, more durable products. Knowledge is power. That's why top manufacturers look to Lansmont to help them ask the right questions and then to help find the right answers. At Lansmont, our goal is simple: Improve your customer's experience by helping you make the things you make more reliable.