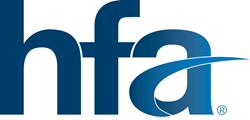 "The key to our business is to make sure that all rights holders get paid correctly for their work... HFA has always been the perfect partner for us in this regard, and I'm glad to be moving forward with them" -Larry Mills, WATH CEO
New York, NY (PRWEB) September 10, 2014
HFA, the music industry's foremost provider of rights management services, and We Are The Hits, an online video network and syndicator, have entered into a rights administration services arrangement.
We Are The Hits, with approximately 3 billion YouTube views since inception, allows users such as independent artists to create videos using cover songs and syndicate the videos to multiple online platforms. The company was founded in conjunction with Sony/ATV Publishing in 2011 and became a stand-alone company in early 2014.
Slingshot, HFA's rights management service, is providing We Are The Hits with a comprehensive solution for direct license administration, data management, royalty calculations and publisher payments. A well-established partner of the publishing community, HFA is uniquely positioned to support the growing video network.
"Slingshot was created to simplify rights administration for music distributors," said Lauren Apolito, Vice President of Strategy & Business Development at HFA. "We are delighted to work with We Are The Hits, an audio/visual model providing an exciting platform through which artists can create and distribute videos."
"The key to our business is to make sure that all rights holders get paid correctly for their work – that includes our publishing and songwriter partners, as well as the We Are The Hits creators. HFA has always been the perfect partner for us in this regard, and I'm glad to be moving forward with them," states WATH CEO Larry Mills.
About HFA
HFA is the nation's leading provider of rights management, licensing and royalty services for the music industry. With over 48,000 music publishing clients, HFA issues the largest number of licenses for the use of music in both physical and digital distribution formats. HFA also serves the D.I.Y. market with Songfile®, the company's fast and easy online licensing tool. Slingshot, HFA's rights management service offering, includes a suite of information management and technology solutions designed to simplify and facilitate the administration of intellectual property rights. As a technology innovator, HFA is leading the industry in establishing global data standards and is a founding member of the Digital Data Exchange (DDEX). Additionally, for the past five years HFA has been recognized by Information Week on its Top 500 Relentless Innovators list. For more information about HFA visit harryfox.com and hfaslingshot.com.
Songfile, eMechanical and eSong are registered trademarks of The Harry Fox Agency, Inc., all rights reserved.