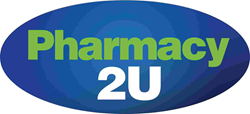 This year is especially important for Pharmacy2U as we build the largest dispensing facility in the UK, and we couldn't have embarked on such a large-scale IT transition without Datel's first-class support
Warrington, England (PRWEB UK) 11 September 2014
One of the UK's fastest growing companies, Leeds-based Pharmacy2U provides an alternative to high street pharmacies and has been instrumental in developing the new NHS Electronic Prescription Service, which is giving patients the option to have their prescriptions sent to a pharmacy of their choice.
As Pharmacy2U Managing Director Daniel Lee explains, the conditions are right for substantial business growth: "In our business, the majority of orders come through our website and we're expecting to experience exponential growth in online orders. To capitalise on this opportunity by efficiently fulfilling demand, we need a system that integrates seamlessly with our customer database and our website back-office. Datel helped us to understand how Sage ERP X3 offers the scalability, flexibility and integration to support our business well into the future."
He adds: "This year is especially important for Pharmacy2U as we build the largest dispensing facility in the UK, and we couldn't have embarked on such a large-scale IT transition without Datel's first-class support."
Two phases of the three-phase rollout are now complete. Finance Director Scott Fawcett notes: "Datel worked with us right from the start to design and implement each phase of the rollout. This has included a significant amount of tailoring and working with Datel's consultants to customise the system exactly to the needs of the business. As a result, the rollouts have gone very smoothly, and Datel has been there with us to make sure the system is operating as intended."
Scott Fawcett outlines some of the benefits of using Sage ERP X3: "We have extremely high volumes of transactions coming through our website, so it's essential that we reconcile these to our website back office and also to the cash receipts. Sage ERP X3 makes the reconciliation process very efficient and therefore keeps the running cost of our finance team down. Another key benefit is that the system allows us to manage our stock very closely, and reduce our stock holding. This frees up working capital at a time when we are experiencing significant growth. As Finance Director, I can also have confidence in the financial information that I'm presenting – I can trust the numbers. Also, the level of tailoring of the system allows me to access a whole raft of management information very quickly."
Andrew Pritchard, Account Development Director at Datel, comments: "We are delighted to be working with Pharmacy2U as it further strengthens its lead position in a rapidly changing sector. Sage ERP X3 is proving to be a dependable and flexible platform on which to take Pharmacy2U's significant growth plans forward. We continue to work with Pharmacy2U's IT team to integrate Sage ERP X3 with the company's business systems."
About Pharmacy2U Ltd
Founded in 1999, Pharmacy2U Ltd is the largest dedicated internet and mail order pharmacy business in the UK. Privately owned, run by pharmacists and regulated by the General Pharmaceutical Council, Pharmacy2U harnesses technology to provide an outstanding, clinically safe, prescription service.
Pharmacy2U has been actively involved in the legislative changes that have transformed medicine supply in the UK, working with the NHS since as early as 2001 to develop the Electronic Prescription Service.
About Datel
Datel is the leading Sage Business Partner in the UK, providing Sage consultancy, implementation and support for Sage 200, Sage Line 500, Sage ERP 1000, Sage ERP X3, SalesLogix, Sage CRM and Sage Tax. Datel also offers its own innovative FUSION range, a suite of products that enhances and extends core Sage functionality.
Headquartered in Warrington, Datel also has offices in Leeds, London and the Netherlands, employing a loyal team of over 150 highly skilled people who look after its growing base of more than 1000 customers worldwide.