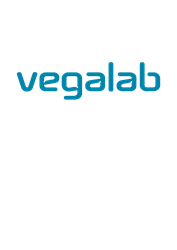 "We are proud to support their plan for growth in CR and the addition of the seven new Vegalab products are a testament to both our companies shared vision." -Jill Duggan CEO of Vegalab LLC
West Palm Beach, FL (PRWEB) September 11, 2014
Vegalab, the formulator and manufacturer of environmentally responsible agricultural products rooted in sustainability, today announces that Inbiosa, a leading biotechnology company that produces organic fertilizers and bioferments in Costa Rica, is adding seven new Vegalab products to their current distribution.
Inbiosa is currently serving two dynamic agricultural markets: Costa Rica and Panama. Both are major producers of bananas, coffee, corn, rice, potatoes, sugar cane, and pineapple, among many other crops.
In Costa Rica, Inbiosa will now be offering seven new products which include: Sili Crop, Brix Up, Kelp Max, Green Titan, Actinomax SL, Forza-N, and BioCyB. In Panama, they currently offer: Actinomax SL, Brix Up, Green Titan, Kelp Max, Sili Crop, and Mycorrhiza Complex.
"It's been a pleasure working with the Inbiosa team the last several years. We are proud to support their plan for growth by way of the addition of the seven new Vegalab products. This expansion serves as a testament to both our companies shared vision of distributing all natural agricultural products in Costa Rica and Panama," said Jill Duggan, CEO of Vegalab LLC.
The addition of these new products signals a growing global demand for all natural alternatives to replace the synthetic and harsh chemicals that are currently being used in many agricultural settings; especially in Central and Latin America.
Costa Rica has gained a reputation for being the number one user of pesticides in the world. In response, the country's government has taken bold steps towards improving the environment. In 2009 they declared they would be the first carbon neutral country in the world by 2021; making agriculture more sustainable one of the first steps in that direction. Panama's government has made similar declarations towards sustainability by regulating pesticides in 2015.
Major produce brands such as Dole and Chiquita source their produce from farmers in countries like Costa Rica and they have also seen the demand for all natural and organic produce driven by the voice of the consumer. Technology and social media have created new platforms where consumers and advocacy groups can get their message out on their mistrust of toxic agricultural practices.
Both small and larger farmers are responding and beginning to depend on all natural fertilizers and pesticides to help grow healthy crops and have therefore, turned to Vegalab for its agriculture solutions.
All of Vegalab's pesticides are crafted to target the most damaging pests and diseases of essential crops. The natural insecticides, fungicides, and nematicides eliminate threats while protecting crops from unwanted pathogens. Vegalab's products promise to be effective while minimizing their chemical footprint and damage to the environment.
About Vegalab LLC
Vegalab LLC is a global leader in formulating and manufacturing environmentally responsible agricultural products rooted in sustainability. Their unyielding commitment to produce eco-safe, all natural products that are based on years of biological research and patented technology has positioned the company and its Vegalab and SUPREME GROWERS® brands for rapid growth and advancement. The results are breakthrough products that increase productivity, decrease residue in crops, decrease waste and reduces the chemical footprint on the land. Vegalab is an agricultural destination for responsible solutions for farming, landscaping, gardening, and home horticulture. Corporate headquarters is Geneva, Switzerland managed by David Selakovic, President of Vegalab S.A. and North American headquarters is West Palm Beach, Florida managed by Jill Duggan, CEO of Vegalab LLC. http://www.vegalab.com