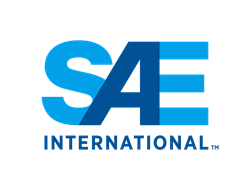 Dr. David E. Cole, Chairman Emeritus at the Center for Automotive Research and Chairman of Auto Harvest, will present "The Auto Future: Fast and Furious."
WARRENDALE, Pa. (PRWEB) September 13, 2014
The future of the automotive industry will be addressed during two keynote addresses at the SAE International Brake Colloquium & Exhibition, which will be held Oct. 5-8 at the Hyatt Regency San Francisco Airport, in Burlingame, Calif.
On Monday, Oct. 6, Dr. David E. Cole, Chairman Emeritus at the Center for Automotive Research and Chairman of Auto Harvest, will present "The Auto Future: Fast and Furious."

The auto industry has been in a depression over the past decade. However, recent trends now show a "fast and furious" comeback for the industry due to many factors. In his keynote speech, Dr. David Cole will address the auto industry of the future and the manner in which boundaries are vanishing. From baby boomers to those just leaving higher education, he will discuss the importance of each group's role in the industry's current state. Dr. Cole will give attendees insight into the new business model and the need for global integration of resources, while also highlighting the significance of innovation in today's vehicles. As always, the customer is king and has many choices when it comes to choosing a vehicle. Dr. Cole will provide the crucial steps necessary to keep the competitive edge on your competitors and recognize the key difference between fulfilling a consumer's need or a consumer's want.
On Tuesday, Oct. 7, Dr. Sven A Beiker, Executive Director at the Center for Automotive Research at Stanford CARS and Lecturer at the School of Engineering and Graduate School of Business, will present "The Future of Automobiles & Personal Mobility."
While the automobile has been around for well over 100 years, it seems to be undergoing dramatic change at the moment. The powertrain is becoming more and more electrified, driving tasks are becoming more and more automated and the vehicle itself is becoming more and more connected to other vehicles. In his keynote, Dr. Beiker will visit each of these topics and highlight synergies and interdependencies between them. He will also discuss innovations that are on the horizon, including brake technologies and developments that may take longer than expected.
The SAE International Brake Colloquium & Exhibition explores how mechanical evolves into electrical, and regulation and oversight generate challenging technical requirements. Attendees will has access to industry technical papers, panel discussions and in-depth presentations, all presented by of the industry's leading experts and pioneers in brake technologies.
To learn more about the event or to register, visit http://www.sae.org/events/bce/. To request media credentials, email pr(at)sae(dot)org or call 1-724-772-8522.
SAE International is a global association committed to being the ultimate knowledge source for the engineering profession. By uniting over 145,000 engineers and technical experts, we drive knowledge and expertise across a broad spectrum of industries. We act on two priorities: encouraging a lifetime of learning for mobility engineering professionals and setting the standards for industry engineering. We strive for a better world through the work of our philanthropic SAE Foundation, including programs like A World in Motion® and the Collegiate Design Series™.