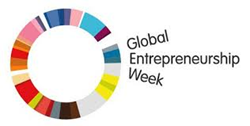 Women's Entrepreneurship Day is a platform for connection and collaboration across the Evanston community.
Evanston, Il (PRWEB) October 23, 2014
Mirroring celebrations in over 50 countries, the Evanston WED gathering enables participants to join entrepreneurs new and experienced, coaches and mentors, share-space operators, angel financiers, service providers, University talent and City officials as we explore the breadth of entrepreneurial engagement on Chicago's northern edge.
The 'Ladies Who Launch' program is scheduled for Wednesday, November 19th from 12 noon until 7:00 pm at Now We're Cookin'. Positioned to provide an energizing celebration of the creative talents and business acumen of Evanston entrepreneurs "who happen to be women", it will include three segments: LAUNCH, GROW and FUND. Each segment will showcase a panel of Evanston's female business owners - with a focus on strategies to accelerate success and build sustainable businesses The day will end with a networking session.
Among the Featured speakers/panelists will be Linda Darragh, Executive Director of Kellogg Innovation and Entrepreneurship Initiative; Elisa All, Founder/CEO 30 Second Mobile; Patty Erd, co-owner The Spice House; Althea McIntyre, Founder/CEO of The Best Career For Me ; and Janice Lopez, Director of the Women's Business Development Center. Full programming information will be available soon at http://www.evanstonentrepreneur.com/
Partners in the event include: The Women's Business Development Center, North Shore Community Bank, Creative CoWorking, Brella Productions, and The City of Evanston.
RESERVATIONS ARE REQUIRED. Tickets are available on Brown Paper Tickets.
For information on all the Evanston activities dring Global Entreprenership Week, see Evanston Entrepreneurship Week
About Now We're Cookin': Now We're Cookin' is an innovative center promoting culinary education and food entrepreneurship. Through its unique Food Business Incubator program they provide rental production space, training, mentoring, resources and networking opportunities for new food entrepreneurs. In its demonstration kitchen, talented chefs conduct a wide range of cooking classes and host private parties and events, as well as corporate meetings and filming.