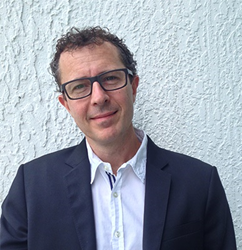 Automation in IT is imperative to business success and an effective use of internal IT resources
Miami, Florida (PRWEB) September 15, 2014
PJ Technologies, the creators of Goverlan™ client management tool, today released their latest white paper, The Drive for IT Automation. The report provides important and tangible guidance on how to demonstrate customer value, control costs and therefore the TCO of IT infrastructures, and manage risks associated with IT automation initiatives.
Chosen by 1,700 IT system administrators worldwide, Goverlan developed the white paper to help administrators avoid some of the pitfalls of an IT automation initiative: over reliance on an "out of the box" solution, focus on the process, or metrics that don't matter. In addition, The Drive for IT Automation explores key areas in which sysadmins should focus when implementing a new automated solution.
The white paper also provides insight into:

Common problems with IT automation initiatives
IT Automation adoption models
Where IT automation initiatives should start and how to target value creation
Where Goverlan technology can be used to target effective/significant wins
"IT automation is the Holy Grail for delivering business value; companies cannot make mistakes when undertaking automation initiatives for their IT infrastructure. We wanted to provide insight into automation projects, highlighting some quick wins specific to system administration tasks," said Pascal Bergeot, co-founder and CEO, PJ Technologies.
Additional information can be found by downloading The Drive for IT Automation now.
About Goverlan
Goverlan Remote Administration Suite® is an intuitive, real-time systems management solution. With the recent release of Goverlan v8, system administrators can now benefit from innovative and leading edge technologies such as: Intel® vPro™ AMT support with KVM and image mounting, Goverlan SUREDATA - a unique query engine that guarantees system administrators have the most up-to-date system information of online and offline systems, and Goverlan fastConnect – a feature that provides swift access to user's logged-in workstations using full or partial user info, and many other great features that sysadmins will appreciate.
About PJ Technologies
PJ Technologies, the creators of Goverlan, have been providing cost-effective, real-time IT systems management software since 1998. With thousands of customers globally, the Goverlan system focuses on security, integrity and control for the IT department.