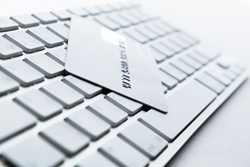 Rockville, MD (PRWEB) September 11, 2014
With the estimated 200 million credit cardholders in the United States—nearly two-thirds of the population—credit cards are the most popular way for U.S. consumers to purchase goods. This is no surprise, given revolving credit's ease of use and quick credit history-building powers. What is surprising is the idea that credit cards can help people manage their budgets more effectively, and OpenSky reveals why—credit cards provide record keeping of all expenses, in one place, accessible online at anytime.
Here are the Top 3 ways to manage your household budget by credit card.
1. Set up your credit card's automatic bill-pay feature for cell phone, utility bills and other budget items. This lets you gain better control over your bills—monthly payments will be made on time, and you only have to worry about paying one monthly bill—the credit card's.
2. Pay all expenses and make all purchases on one card. This puts monthly expenditures in one place for easier tracking of how much money you're spending and where the money is going.
3. Activate your online account. Online accounts show purchases and payments in real time, and you can access that account anytime, from anywhere. Reviewing the account every time you use the credit card makes it easier to catch mistakes or to red-flag charges that might be fraudulent, and takes less time if you're only responsible for checking one account. You can even make immediate payments to open up your credit line.
"Pretty much everyone uses a credit card these days," says Nick Bryan, President of OpenSky. "So if you can take advantage of available online tools to help manage your budget, you're increasing the card's value to your daily life. "
Putting your card to work as a record-keeping tool is one more benefit of having a credit card. The trick in all this, of course, is to track your spending and be careful not to owe more than you can afford to repay.
About OpenSky:
OpenSky is a business line of Capital Bank, N.A., a full service commercial bank in the Washington, D.C. metropolitan area. A top-ranked bank based on performance, Capital Bank is the only bank in Maryland and Washington, D.C. to make the American Bankers Association Journal (ABA Journal) list of top 100 performing community banks in the class of over $100 Million in Assets. With more than $550 million in assets, Capital Bank offers a full range of banking services including cash management, commercial lending services, residential mortgage and consumer credit. For more information about the Bank, visit http://www.capitalbankmd.com. Member FDIC. An Equal Housing Lender.