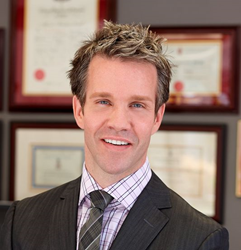 Toronto, Ontario (PRWEB) September 10, 2014
Dr. Cory Torgerson (http://www.drtorgerson.com), an accomplished Toronto nasal and facial plastic surgeon who specializes in the latest facial surgery procedures and non-surgical cosmetic treatments, reports that he has witnessed a steady rise in the number of patients aged 45 and older who are choosing cosmetic surgery over non-surgical treatments in their quest to look younger. Surgical procedures like facelifts, neck lifts, brow lifts and submental lipectomy surgery are on the rise as older patients, no longer satisfied with the limitations of minimally-invasive cosmetic treatments alone on aging skin; turn to cosmetic surgery procedures for a more complete facial rejuvenation. Dr. Torgerson believes that this is a trend that will continue to grow as Canada's baby boomer population ages.
According to Dr. Torgerson, there are a number of reasons why more baby boomers are opting for facial surgery and why this trend is expected to continue. "First and foremost, there are simply more "older" Canadians than ever before. Today, one person in seven is 65 or older, and over the next twenty-years, that number will climb to one in four. And, it seems, many Canadians want to look good. Although we have a comparatively small population, we ranked #15 in the world for cosmetic surgery procedures in 2011. As a demographic, baby boomers are more affluent and health conscious than any generation in the past. They want to look as good as they feel and have the resources to accomplish this. And, while baby boomers have been the driving force behind the surging popularity of nonsurgical cosmetic treatments over the last decade, many are at an age when minimally invasive nonsurgical procedures alone no longer deliver the results they desire," states Dr. Torgerson.
"Don't get me wrong, nonsurgical cosmetic procedures like advanced laser treatments and the latest injectable fillers are extremely effective and important tools in the facial rejuvenation arsenal. They provide excellent results, from treating minor imperfects like age spots, to reducing the appearance of fine lines and wrinkles. For some patients, laser or injectable treatments may be all they need to keep looking their best for many years," explains Dr. Torgerson. "The problem that older patients face is that, over time, injectable fillers and laser treatments are no longer enough to sufficiently plump up sagging skin and fill deepening wrinkles and brow lines. As skin ages it loses its elasticity and begins to sag. The only truly effective remedy for this is facial surgery to lift and remove excess loose skin. And even after facelift surgery, many patients choose to have the occasional nonsurgical procedure, to help maintain their youthful new look and extend the life of their facelift," says Dr. Torgerson.
Contact Information:
Dr. Cory Torgerson Facial Cosmetic Surgery
70 Yorkville Ave, Suite 31
Toronto ON M5R 1B9
Phone: 647 343 0207
About Dr. Cory Torgerson Facial Cosmetic Surgery: Dr. Cory Torgerson is a leading Toronto nasal and facial plastic surgeon with advanced training from Canada's most prestigious medical schools. His fresh and modern approach to cosmetic surgery helps clients realize their full natural potential. From his stylish, state-of-the-art cosmetic surgery clinic on Yorkville Avenue, Dr. Torgerson offers the most advanced cosmetic plastic surgery procedures and non-surgical cosmetic treatments, including face lifts, rhinoplasty, facial implants, eyelid surgery, brow lifts, neck liposuction, cosmetic injectables, and cosmetic laser treatments. To learn more about the many cosmetic surgery procedures for the face and non-surgical cosmetic facial treatments that are available, or to arrange a private consultation with Dr. Torgerson, visit http://www.drtorgerson.com or call 647-343-0207.