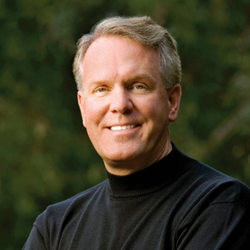 I'm excited to join Triad's board and help them exploit the broad market potential for this new technology. -David Bell
Winston-Salem, N.C. (PRWEB) September 16, 2014
Triad Semiconductor, Inc. today announced that David B. Bell former President & CEO of Intersil and former President of Linear Technology Corporation was appointed to the company's board of directors.
"David has extraordinary technology and business expertise, and we are delighted that he is joining Triad's board of directors," said Lynn Hayden, Triad CEO and chairman.
Mr. Bell brings over thirty five years of analog and mixed signal semiconductor experience to Triad's board. From 2008 to 2012, he served as President and CEO of Intersil Corporation leading the transformation of Intersil from a PC-centric business into a system-level analog & mixed signal company focused on key growth markets. From 2003 to 2007, Mr. Bell served as President of Linear Technology Corporation where he oversaw their revenue growth from $607M to $1,093M.
"Triad's technology enables rapid creation of custom analog and mixed-signal ICs without the compromises of prior configurable analog solutions." Bell said. "I'm excited to join Triad's board and help them exploit the broad market potential for this new technology."
ABOUT TRIAD SEMICONDUCTOR
Triad helps companies differentiate themselves through hardware innovation by rapidly integrating and productizing their analog and mixed signal electronics into custom Agile ASICs™.
RAPID INTEGRATION WITH TRIAD'S AGILE ASICS
Triad is a true ASIC partner. Making ASICs is Triad's sole focus. Companies are seeking to differentiate themselves in the marketplace through custom electronics. Triad is a one-stop, full-turnkey development partner for the creation of custom ASICs. Triad supports customers with a world-class IC design team, a rigorous, quality-focused development process and unique Agile ASIC technology.
AGILE ASIC TECHNOLOGY
Triad develops highly-optimized full-custom analog and mixed signal IC solutions. Unique to Triad, these mixed signal ICs are reconfigurable through "via-only" mask changes.
A Triad Agile ASIC delivers:

Unit pricing optimized for high volume production
Fast-Time-to-Market
Ability to respin ASICs in weeks not months
Low risk development with proven reconfigurable IP
ASIC PRODUCTION PARTNER
Triad develops ASICs and provides a world-class semiconductor supply chain. Customers in high volume markets, like consumer and cellular, trust Triad to handle the introduction, production ramp, and high volume production of their products. In long life cycle markets such as automotive, industrial, medical and defense, customers count on Triad to supply mission critical ASICs well into the next decade.