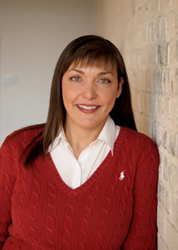 The Conference is a great opportunity to discuss how organizations can move beyond just practicing Agile and Scrum and become truly responsive to their customers and the markets in which they operate
WAYZATA, MN (PRWEB) September 11, 2014
Collaborative Leadership Team, an Agile and Scrum Consultancy, announced that Angela Johnson, President and CST, has been selected to present at this year's Building Business Capability Conference in Orlando, Florida.
The Building Business Capability Conference, the official conference of the International Institute of Business Analysis (IIBA), is scheduled to be held November 2nd – 6th at the Westin Diplomat Resort and Spa in Fort Lauderdale, FL. Johnson's talk, which will be featured as part of the Conference's Agile track is entitled, "A Group of Agile Teams Does not Equal Organizational Agility". The session will discuss the holistic change, including the cultural and leadership shifts, which are required within an organization looking to transform itself by adopting Agile, Scrum or Lean practices.
"I am excited to be speaking at the Building Business Capability Conference on organizational agility," commented Johnson. "The Conference is a great opportunity to discuss how organizations can move beyond just practicing Agile and Scrum and become truly responsive to their customers and the markets in which they operate".
Johnson's session is scheduled for November, 2nd at 3:10 PM ET.
About The Building Business Capability Conference: The Building Business Capability Conference is the only conference that combines insight into Business Analysis, Business Architecture, Business Process, Business Strategy & Transformation and Business Rules and Decisions to facilitate creating the agile enterprise. For additional information on the conference, please visit its website at http://www.buildingbusinesscapability.com or contact conference organizers at regsupport(at)risingmedia(dot)com.
About Collaborative Leadership Team: The Collaborative Leadership Team is an Agile and Scrum Consultancy focused on growing Individuals and Teams, improving their ability to deliver valuable, working products. For additional information on our service offerings, please visit our website at http://www.collaborativeleadershipteam.com or send us an email at info(at)coleadteam(dot)com.