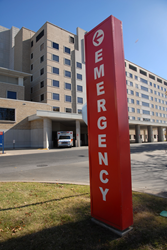 Unknown to Boogaard and his family, the concussions allegedly caused Boogaard to develop a brain disease, followed by an addiction to painkillers.
New York, NY (PRWEB) September 12, 2014
According to court documents, Boogaard's family alleges that coaches and team doctors apparently insisted he play after repeated concussions. Unknown to Boogaard and his family, the concussions allegedly caused Boogaard to develop a brain disease, followed by an addiction to painkillers. The team allegedly failed to get Boogaard the treatment he needed after he tested positive for banned substances. His family now has a wrongful death lawsuit pending against the NHL in New York. The case number is #13L4935 in Cook County Circuit Court; Len Boogaard and Joanne Boogaard, Co-Executors of the Estate of Derek Boogaard, Deceased, v. National Hockey League and National Hockey League Players Association.
Any sport carries the risk of a serious head injury, but with contact sports like hockey and football regular and repeated blows occur on virtually every play. Some players endure this punishment for decades, and only after retirement are their families able to realize the damage done -- including dementia, loss of memory, and severe depression. The medical term for the brain disorder caused by repeated concussions is Chronic Traumatic Encephalopathy, or CTE.
Wrongful Death Suits in School Sports:
Saddest of all, there are an alarming number of wrongful death cases in high school and college sports, as well. According to The Daily Californian on August 5th, Cal football player Ted Agu died following a team training event in which coaches and trainers allegedly failed to recognize his symptoms before he collapsed and died. Allegedly coaches were aware that Agu suffered from sickle cell anemia and it was claimed that the workout was entirely inappropriate for anyone in his medical condition. In addition to reimbursement for medical and legal bills, the lawsuit against UC seeks unspecified damages for loss of earnings and financial support that Agu would have provided to his family. You can view the complaint here.
Athletes without medical illness are at risk as well, even the younger players, as evidenced by the death of Georgia high school football player Zyrees Oliver just this year. Although this is not an injury caused by multiple concussions, it still asks the question "Is it time to hold professional sports accountable for wrongful death?" According to WUSA9 and Atlanta Journal-Constitution on August 13, Oliver reportedly drank an excess of water and sports drinks during practice, and coaches were allegedly unaware of the dangers associated with over-hydration.
If someone was a victim of wrongful death in New York contact the wrongful death attorneys at Pulvers, Pulvers, Thompson & Friedman for a free personal injury consultation. They have the knowledge and experience to bring responsible parties to justice and to compensate families monetarily for their loss. Though no amount of money can bring back these athletes, a wrongful death suit can alleviate some of the financial loss the families of the athletes are still experiencing.