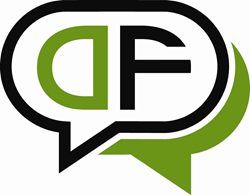 We have known the owners of One Source for many years through our affiliation with National Consumer Reporting Agency, and have always admired their ethical business practices as well as their dedication to extraordinary customer service
Memphis TN (PRWEB) September 11, 2014
Data Facts, Inc -a nationwide provider of mortgage lending and background screening solutions-announces the recent acquisition of One Source Credit Reporting Agency of Houston, TX. The goal of the acquisition is to expand Data Facts' existing TX footprint and strengthen their commitment to Texas customers.
The purchase of One Source is a natural progression in Data Facts' long-term growth plan. One Source Credit Reporting Agency has a positive, long-standing reputation in the marketplace. "We have known the owners of One Source for many years through our affiliation with National Consumer Reporting Agency, and have always admired their ethical business practices as well as their dedication to extraordinary customer service." says Daphne Large, CEO of Data Facts, Inc.
United by a common business culture, this new alliance will complement Data Facts, Inc.'s current offerings and dedication to providing innovative lending solutions.
"Becoming part of Data Facts, Inc was a giant step forward for One Source. We saw what was good and great about Data Facts, Inc and are thrilled that we are now part of a company that has not only the desire to grow its footprint in Texas but has the technology and skill to grow its footprint wherever they want to go," says Geraldine Podraza, One Source former President, and Data Facts, Inc. Management Consultant.
The combined strengths of both Data Facts, Inc. and One Source will deliver superior industry expertise and unparalleled customer support and lending solutions to all clients.
"We are excited about the opportunity to work with such an experienced team and earn the business of the One Source clients. The One Source tradition of extraordinary customer service melds well with our own traditions and Data Facts family", says Daphne Large, CEO of Data Facts, Inc. "Our strategic growth plans have included gaining market share into Texas, and the opportunity to acquire One Source was an essential step in this direction."
The complete integration of both companies will take place over the next month. Damon Pike and Michael Nichols -Data Facts Inc.'s IT Systems Administrators-are confident the merge will be pain-free. "Both Data Facts, Inc., and One Source have worked diligently to have all the pieces in place, so the merge will be seamless and easy for our clients. The One Source clients will continue to receive the same high quality support and services throughout the transitional phase, while also being able to expand their offerings through Data Facts, Inc.'s new technologies, products and services.
The acquisition will expand the Data Facts, Inc.'s territorial footprint further west, increasing both immediate and long-term growth opportunities in Texas and the western part of the United States.
About Data Facts, Inc.
Since 1989, Data Facts, Inc. has provided our clients with information they trust and rely on, to make sound lending and hiring decisions. We specialize in data information for mortgage lending solutions, background screening for employment, and tenant screening for residential firms. We have successfully grown into a local company with a national presence. With several U.S. offices and at 25 years strong, there is an understanding of financial stability and proven management expertise that are prerequisites to serving clients. We provide our clients with both cutting edge, top of the line technology, and personalized support and service. Together, these are the building blocks of our client relationships.
We are NAPBS accredited, SOC 1 and 2 certified, and are members of the NCRA. We invite you to experience the Data Facts Difference.