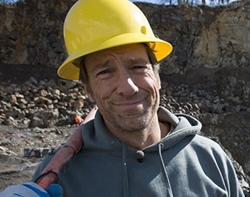 Springfield, IL (PRWEB) September 11, 2014
The mikeroweWORKS Foundation and Midwest Technical Institute/Delta Technical College are pleased to announce the 2014-2015 mrWF/MTI Scholarship Program for graduating high school seniors.
MTI and Rowe – known for his work as the host of the reality show "Dirty Jobs" – established the program in 2013 to award seven, 100 percent tuition-paid scholarships at each of MTI's seven campus locations. Winners can apply their scholarships to any of MTI's mechanical trade, allied health and transportation courses and programs.
Interested students must submit an essay of up 250 words explaining why they should be selected as a winner. Applicants must also submit a video of up to five minutes in length further detailing their desire to pursue a skilled-trade or allied health career. Videos will then be uploaded to MTI's Facebook pages for a period of public voting to determine program winners.
Submissions will be accepted through March 29, 2015, and voting will begin April 6. Votes can be cast through May 4 and winners will be announced on or about May 6. More information about the program and submission process can be found at http://www.mikeroweWORKS.com/mti.
About mikeroweWORKS Foundation
As part of Mike Rowe's "PR Campaign for Hard Work and Skilled Labor", mikeroweWORKS.com was launched in 2008 as a trade resource center for people seeking employment opportunities in the skilled trades. Later that same year, the mikeroweWORKS Foundation was established to further support those efforts and help promote vo-tech education by awarding tool and educational scholarships and provide other financial assistance to those pursuing a trade.
About MTI/Delta Tech
Midwest Technical Institute offers hands-on training in a number of mechanical trade and allied health career fields to help students succeed as a member of today's rapidly-changing workforce. MTI, along with its sister school, Delta Technical College, operates seven campuses across the Midwest and Mississippi Delta regions. For more information, visit http://www.midwesttech.edu.