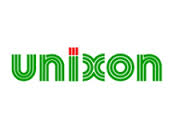 To increase performance and scalability we are excited to work with ComputeNext to better serve our customer's workflow requirements leveraging their unbeatable inventory of cloud.
Amsterdam, Netherlands (PRWEB) September 12, 2014
The new services, which will be offered as a dedicated cloud offering at a various monthly prices, will be available for deployment without having to commit to an up-front investment or long term contract. STORM is a proven UDP protocol for the two-way transfer of large data files such as 4K video, dailies or raw video files captured and distributed by and for broadcasters. This dedicated cloud offering for accelerated file transfer over UDP provides a number of advantages and benefits, including:

Demonstrated transfer rates between 60-90 Mbps in coverage of major events globally
Reduced vulnerability to packet loss, delays and jitters
Simultaneous packet transfers to multiple locations
Configurable encryption and security protocols to optimize bandwidth use
Operates independently from the network environment
SIMPLE drag and drop operation
Efficient daisy chain transfer solution
By leveraging the ComputeNext Global Cloud Marketplace, users will be able to deploy STORM on-demand on a selection of over 30 different cloud infrastructure providers each offering a unique value proposition, price point, SLA as well as offering the largest selection of geographic locations to enable the ability to geo-locate the send and receive nodes for faster file transfer.
The precision of STORM's packet management protocol enables broadcasters to ensure accuracy in having broadcast content delivered across a network of local TV stations simultaneously. STORM is also applicable in use cases for other industries where large data file transfers are required quickly and frequently such as:

Global Financial Services Businesses
Medical Imaging and other Healthcare applications
Media companies including creative and digital agencies
Data management, analytics and "Big Data" applications
Game Software Development
Film & Cinema Distribution
To deliver and scale the solution across a global network of Cloud Providers, Unixon is working with ComputeNext, leader in cloud service brokerage and cloud brokerage enablement. ComputeNext builds, runs and operates Global Cloud Marketplace and worked in tandem with Unixon to enable rapid deployment of their STORM software across a wide variety of cloud infrastructure providers.
"We have been growing rapidly and deploying fast file transfer software as an application as well as service on a single cloud provider. To increase performance and scalability we are excited to work with ComputeNext to better serve our customer's workflow requirements leveraging their unbeatable inventory of cloud."
– Shinya Kohno, Executive Director, Sales & Marketing at Unixon Systems
"We have seen a growing requirement for not only the media and broadcast vertical, but many others to deploy cloud based solutions. Working with Unixon STORM, who has specialized on the Japanese market, is an exciting partnership for us to embark on for the years to come. This is another step towards growing the SaaS services in Computenext Marketplace."
– Tilak Yalamanchili, VP of Sales at ComputeNext
About Unixon Systems Co., Ltd.
Unixon Systems has been operating from Fukuoka, Japan since 1991 with additional branches in Tokyo providing advanced software solutions packaged into over ten unique products widely used in Japan by broadcasters like TBS, TV Asahi, Integrated Technology and others including the Japan Aerospace Agency.
Their products like STORM and HOX are the result of their positive, "can do" approach to achieving the objective of being the most reliable, safe and inspiring provider to their clients.
FOR MORE INFORMATION: Please visit their website at http://www.unixon.com or direct inquiries by e-mail to hiroshi.onaka@unixon.com.
About ComputeNext
ComputeNext - named a Gartner Cool Vendor (2013) in Cloud Service Brokerage and an UPSTART Cloud Awards winner for Best Cloud Broker Solution (2013) is a Bellevue, WA based cloud-technology company that builds, designs, and operates cloud service marketplaces. The ComputeNext Global Cloud Marketplace simplifies the way organizations search, discover, procure and provision cloud services.
For more information please visit http://www.computenext.com