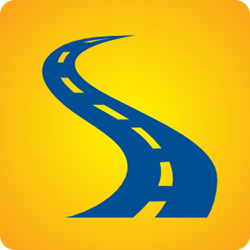 Boston, MA (PRWEB) September 12, 2014
Ever considered becoming a United States diplomat through work as a Foreign Service Officer, but didn't know where to start, or were overwhelmed with the necessary knowledge?
Education company Dynamic Path announced it has now released more than 800 study exam questions that will help those seeking careers as a Foreign Service Officer master the necessary information and skills. The review questions help students prepare for the FSOT exam.
Foreign Service Officer students, or professionals looking to review weak areas, can access 844 practice exam questions. All review materials are crafted by Dynamic Path writers with experience in the field, ensuring each question is accurate and relevant. Topics covered in the question bank include U.S. government, U.S. society, world history, communication, English expression and composition, economics, and management.
Students can access multiple-choice questions, followed by clear explanations of each topic, during their studies with Dynamic Path. Each learner can work through a self-guided study mode at their own pace, and take timed practice quizzes to identify gaps in understanding. All learners can monitor their progress through past exams.
Victoria Slingerland, CFO and co-founder of Dynamic Path, said the exam targets areas that Foreign Service Officers need to be successful in their prospective careers. "The large bank of questions lets students keep reviewing until they fully understand the necessary concepts they'll need to know and use as a Foreign Service Officer," she said.
The first 25 study questions are available to prospective U.S. diplomats free of charge. Avid studiers looking for additional study questions and practice quizzes can access all 844 questions for only $5.99.
Dynamic Path is a test prep app and website enterprise based in Boston. Dynamic Path prides itself on providing free and low-cost test prep for over 100 professional and academic standardized exams, including high school and college admissions tests, IT certification exams, business and professional development exams, teaching exams, and medical board exams.