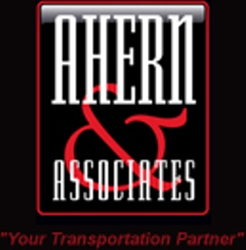 "Too many times we make trucking more difficult than it is. Trucking is a cyclical business; it's a pennies business, and you must constantly adjust and readjust, based upon market conditions"
Phoenix, AZ (PRWEB) September 16, 2014
In the latest edition of the widely-proclaimed newsletter The Ahern Advisory, Andy Ahern, founder and CEO of the Phoenix-based trucking and transportation consulting firm Ahern & Associates, offers key information and effective solutions for small industry business owners who are looking for ways to not only survive in a stressed industry but thrive. Carriers and owners know all too well that costs have risen significantly and are looking for ways to not only reduce them, but also to stay in competition with the larger companies.
In this latest issue, Mr. Ahern advises that e-logs, the cost of new trucks and new technology, fuel, and the general economy have all dramatically impacted the industry, evident by the fact that more than 10,000 trucks have been taken out of the system since the first quarter of the year. These are all major reasons for the steep cost of transportation, which continues to promote business consolidation at an all-time high rate.
Mr. Ahern acknowledges that the exact definition of "cost of transportation" will vary, depending on which industry expert one speaks with. "I don't claim to be an expert, and I don't claim to be the smartest 'spark plug' in the engine," he states. "But I do claim to know the importance of understanding cost before dispatching a truck." His definition of "cost of transportation" is simply "any line haul expense necessary to get that truck on the road".
Mr. Ahern continues with discussions of allocating specific corporate overhead, accounting functions, and administrative costs and how each bears a direct impact on truck dispatch. Andy Ahern often states that it is very important for companies to embrace technology, but they do not need to spend hundreds of thousands of dollars to do so. Mr. Ahern provides suggestions, pointers, and facts regarding various types of valuable software program features that companies should strongly consider integrating into their systems.
"It's very important that all trucking companies treat each truck as a profit center," explains Ahern. He goes on to state that freight brokers need to be able to calculate their bottom-line net profit for every shipment they handle, and there are software programs available that will measure their total cost of doing business. "Too many times we make trucking more difficult than it is. Trucking is a cyclical business; it's a pennies business, and you must constantly adjust and readjust, based upon market conditions," he advises.
The industry suffers from a lack of drivers as well as a lack of capacity to cover demand; 60-70% of all trucking companies have fewer than 100 trucks, and trucking moves 65-70% of commodities in the United States. Mr. Ahern advises owners to do their due diligence, stay prepared, expect the unexpected, embrace technology, and understand cost in order to not just survive, but also thrive in a very difficult economy.
Interested parties can contact Ahern & Associates via a short contact form to subscribe to The Ahern Advisory newsletter, free of charge. They can also call 602-242-1030 or visit http://www.ahern-ltd.com for additional information.
About Ahern & Associates, Ltd.
Ahern and Associates is North America's leading trucking and transportation management consulting firm. The skilled consultants at Ahern and Associates specialize in mergers and acquisitions of trucking and logistics companies as well as the restructuring and evaluation of existing carriers that seek to increase operating efficiency and improve profitability. Since 1987, Ahern and Associates has aided hundreds of buyers in the acquisition of trucking and logistics companies throughout the U.S. and Canada as well as assisting many transportation and logistics companies in reducing their overall operating costs and increasing their profitability.