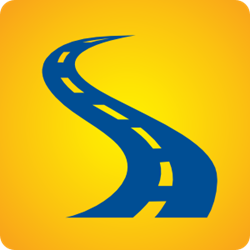 Dynamic Path's mobile apps and self-paced format are great for on-the-go educators with busy schedules.
Boston, MA (PRWEB) September 13, 2014
No career education is immune from tests, teaching professionals included. Educators and prospective teachers can make studying for the Praxis II PLT K-6 exam easier with help from Dynamic Path's free practice tests.
Dynamic Path announced the release of its Praxis II PLT K-6 study questions, which include 200 review problems to test and strengthen the important skills professional educators need to succeed in their career.
Educators seeking certification can access multiple-choice review questions, followed by detailed explanations of each topic. The Praxis II PLT K-6 study module covers required topics for the final exam, and includes realistic teaching scenarios to work through. Study content covered in prep questions includes teacher professionalism, instruction and assessment, students as learners, and communication techniques. All review materials are crafted by Dynamic Path writers with experience in the field, ensuring each question is accurate and relevant.
Each user can work through the self-guided study mode at their own pace to master information. Timed quizzes can be utilized to identify gaps in understanding or weak areas that need improvement.
Victoria Slingerland, CFO and co-founder of Dynamic Path, said the exam helps education professionals make the most of their studying efforts. "Dynamic Path's mobile apps and self-paced format are great for on-the-go educators with busy schedules," she said. "The detailed explanations and quizzes help ensure what you study is reinforced."
The first 25 study questions are available to for no cost. Those looking for additional study materials can access all 200 questions for only $3.99.
Dynamic Path is a test prep app and website enterprise based in Boston. Dynamic Path prides itself on providing free and low-cost test prep for over 100 professional and academic standardized exams, including high school and college admissions tests, IT certification exams, business and professional development exams, teaching exams, and medical board exams.