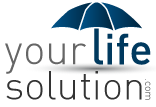 Instead of making another boring sentimental video about how important life insurance is to protect your family from financial ruin, I decided to engage in a bit of brevity by splicing some existing YouTube content together a la Tosh.O
Chicago, IL (PRWEB) September 11, 2014
YourLifeSolution.com, a service which displays life insurance quotes online instantly, has just released a macabre video itemizing five bizarre means in which people die. These ways are illustrated by using YouTube videos, footage from a music video, and the movie 'Hannibal'. "Instead of making another boring sentimental video about how important life insurance is to protect your family from financial ruin, I decided to engage in a bit of brevity by splicing some existing YouTube content together a la Tosh.O. This concept was inspired by numerous German life insurance commercials which are far more macabre than the ones Americans are accustomed to", said Eric Smith, the founder of YourLifeSolution.com.
The video can be seen here:
https://www.youtube.com/watch?v=E3ALQzZ4Fi8
YourLifeSolution.com encourages all readers of this release to view their own instant life insurance rates today. Information can also be obtained by phone at 888.374.2764.