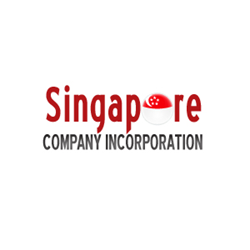 the directors' statutory duties are enforced by ACRA, which can initiate either civil or criminal proceedings based on the default
Singapore (PRWEB) September 11, 2014
Singaporecompanyincorporation.sg, a consultancy portal for Singapore company formation, has released a guide detailing the role and responsibilities of a company resident director as detailed in the Singapore Companies Act.
Among the key requirements for registration of a company in Singapore, an important one is to have at least one company director who is an "ordinarily resident" in the country.
The Accounting and Corporate Regulatory Authority (ACRA), which is the national regulator of business entities and public accountants in Singapore, defines being "ordinarily resident" as "a Singapore citizen, Singapore permanent resident, an EntrePass holder, or an employment pass holder issued with such a pass to work in the company concerned and who has a Singapore residential address".
"As per Singapore laws, a company director can also be a nominee director, who has the same obligations and responsibilities as those imposed on a regular director by the Companies Act and the common law," informed Ms. Cheryl Lee, manager at Singaporecompanyincorporation.sg.
The guide notes that while the minimum age to be appointed as a company director in Singapore is 18 years, undischarged bankrupts and anyone who have been convicted for criminal offenses or under the Companies Act within the last five years, are disqualified from holding such a position.
Importantly, the guide has a separate section on the common statutory requirements to be ensured by the company directors.
"This includes the timely holding of the company's Annual General Meeting (AGM), laying of up-to-date financial statements at the AGM and timely filing of the company's annual returns. In addition, the directors must ensure that proper records of company's statutory registers are maintained, and corporate governance and socially responsible practices are carried out within the company," added Ms. Lee.
The final section of the guide mentions the penalties that can be imposed on a company director in Singapore for breach of duties.
"According to the Singapore Companies Act, if a company director breaches his or her duties, either civil or criminal action may be initiated. The directors' statutory duties are enforced by ACRA, which can initiate either civil or criminal proceedings based on the default. Whereas a director's common law duties are imposed by the company itself, and default leads to civil liabilities sonly," concluded Ms. Lee.
To view the full guide, please visit http://www.singaporecompanyincorporation.sg/how-to/incorporate/role-and-responsibilities-of-a-singapore-company-resident-director/
About SingaporeCompanyIncorporation.sg:
SingaporeCompanyIncorporation.sg is a portal for entrepreneurs and professionals who want to have a presence in Singapore. It is also a provider of company incorporation, as well as the related taxation and relocation services in Singapore.
80 Playfair Road
Singapore 367998
65 6850 5280
info(at)singaporecompanyincorporation(dot)sg