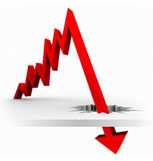 The culprit of this large decline may be the first weekly rise of 30-year fix mortgage rates in 4 weeks
Chicago, IL (PRWEB) September 11, 2014
Lenders like Peoples Home Equity were disappointed on Wednesday, September 10th to see weekly mortgage applications fall to 7.2% for the week ending on September 5th.
On Wednesday, the Mortgage Bankers Association (MBA) announced that weekly mortgage applications fell by 7.2% which in total is the lowest level since December 2000. The culprit of this large decline may be the first weekly rise of 30-year fix mortgage rates in 4 weeks. 30-year fixed mortgage rates rose 4.27% from 4.25% during the week prior. Accordingly, the refinance share of applications fell from 57% to 55%. On positive note for those looking to purchase a more expensive home, jumbo loan rates actually fell from 4.22% to 4.15! However, point for jumbo loans increased from 0.19 to 0.23 (including the origination fee). Both 15-year fixed and 5/1 ARM's also witnessed rate decreased respectively from 3.48% to 3.44% and 3.19% to 3.12%.
Given this data, it is realistic to assume that all good things must come to an end. September 2014 home sales may not outpace that of 2013. Fortunately, in today's "National Home Sales Snapshot" by DQnews.com home sales actually increased 0.5% week-over-week. However, this may be directly attributed to splendid performance of rising mortgage applications during the 3 weeks prior. Unless we see a sharp rebound in applications over the next few weeks homes sales may soon start to dry up as we close out the summer on September 22nd and enter the fall. Peoples Home Equity suggests to prospective mortgage applications not to join that masses and stop shopping for a home in the fall. On the contrary, the future is always uncertain, especially in an environment of tight supply and high demand where the trend in rising prices is not likely to stop or slow during the fall or winter. Home buyers must always be prepared for a good buying opportunity, for this reason, one should be approved for a home loan now.
Contact a Peoples Home Equity loan officer today at: 262-563-4026