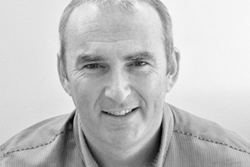 We are thrilled to have Phil join our team.
Coventry (PRWEB UK) 12 September 2014
The company, which has adopted an aggressive business strategy to challenge the status quo of the customer engagement industry, will be using Phil's extensive expertise to help grow the company – both in the UK and overseas.
Phil has more than 15 years of experience in sales in the tech industry – across an array of platforms; e-commerce, web analytics, fashion analytics, social media and retail.
Phil says: "For the past few years I have worked within fast growth start-ups, helping them to scale up quickly and build a structure able to withstand that growth. Rant & Rave is a fantastic company because it is edgy, dynamic and willing to experiment to win new customers and make an impact.
"Of course the current climate is perfect for Rant & Rave as customers have a bigger voice than ever before, when customer opinion has a massive impact on a brand. It's essential for businesses to take control and capture that voice and use what they're saying to their advantage."
With a key focus on acquisition and retention, he will be responsible for winning new accounts and developing current clients' business.
Dennis Fois, CEO of Rant & Rave says: "We are thrilled to have Phil join our team. He has years of experience of transforming start-up tech businesses into high profile brands and building successful teams and trusted relationships with staff and clients alike."
Phil's appointment comes shortly after the hiring of two experienced senior customer engagement professionals, Shirley Wilson-Brown and James Robertson.
Rant & Rave has had a hugely successful year so far– signing up new clients including Papa John's, Ovo Energy, HomeServe and Amey as well as developing sustained relationships with brands like Scottish Water, Daisy and DPD. After a dramatic re-brand in April, they also recently announced that its SaaS technology platform is now available on the latest iteration of the G-Cloud Framework - G-Cloud 5.
About Rant & Rave

Rant & Rave (formerly known as Rapide) was launched in 2000 by Nigel Shanahan and is one of the UK's leading customer engagement specialists, counting half of the FTSE as clients.
Its multi-channel solutions let brands proactively communicate with and gather fast feedback from their customers to manage and measure their experience. By providing solutions which are customer, not brand, centric Rant & Rave helps its clients to transform Ranters into Ravers and turn happy customers into lifelong advocates.
To find out more about Rant & Rave visit http://www.rantandrave.com