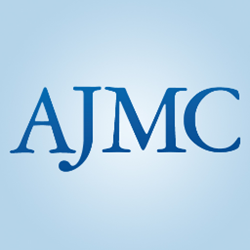 Women at high risk of the mutation should be tested.
PLAINSBORO, N.J. (PRWEB) September 11, 2014
The call for all women age 30 and older to have genetic testing for the mutations that cause breast and ovarian cancer raises a host of ethical and practical concerns, to say nothing of the cost, which could run in the billions of dollars in the United States, according to a physician for a major insurer who has implemented a genetic counseling policy.
On Monday, the healthcare community heard that Mary-Claire King, PhD, the University of Washington professor of genetics, had simultaneously won the Lasker-Koshland Special Achievement Award for her work with the BRCA1 gene and published an opinion piece in the Journal of the American Medical Association, in which she and her co-authors called for universal genetic testing of all women starting at age 30.
"Critics may object that 'women aren't ready for this,'" King told The New York Times in an interview. But there are other questions, which King addresses partially in the JAMA article. Are the tests themselves ready? And, would the healthcare system be ready?
For insight, The American Journal of Managed Care contacted David H. Finley, MD, FACS, national medical officer, Enterprise Affordability and Policy at Cigna. A year ago, the insurer created the first policy requiring genetic counseling ahead of genetic testing, for the purpose of ensuring that both women and their doctors would understand the tests and the options.
In an interview yesterday, Dr. Finley told AJMC that, "Women at high risk of the mutation should be tested," Right now, there are women who need tests who aren't getting them, and some are getting tests who don't need them. The challenge is "What is the best way to ensure that women who ought be tested are tested?" The interview can found on AJMC's "In Focus."
Among the highlights:

With universal testing, for every 1 woman found with a mutation, 2 more would be found with a "variant of unknown significance," and her doctor would be unable to say what risk it presented for cancer. Some percentage of those women would take the most aggressive step – surgery – when it isn't needed.
Solutions lie in better use of genetics counselors and others with special training to reach at-risk women, or training doctors to ask better questions during check-ups.
Dr. Finley said there aren't enough genetic counselors to handle all the cases that would arise with universal testing. A better solution is broader use of counselors to find and reach more at-risk women, he said.
While King proposes not reporting results unless they positively show a mutation, Dr. Finley said that is not practical or even legal.
A year ago, Cigna announced a policy that genetic counseling by a board-certified counselor should occur before genetic testing. Right now, Dr. Finley said, at Cigna testing for BRCA1 and BRCA2 genetic mutations occurs among women with known risk factors, based on criteria outlined by the National Comprehensive Cancer Network. Guidelines from other associations vary slightly – those of the American College of Obstetrics and Gynecology are broader -- but no medical organization calls for universal testing, or anything close to it.
The costs of universal testing could be quite high in the short term. Here are some key numbers:
Population. If all women between ages 30 and 80 were tested, the total would exceed 85 million, based on 2013 estimates from the U.S. Census Bureau.
Testing Costs. Dr. Finley said while testing costs vary, the average is approximately $2,000 per test. If all women were tested the total testing cost would be $170 billion.
Downstream Costs. Setting aside costs for women who are found to have a BRCA mutation (it would be desirable to catch those), there will be 4 percent of women who have variants of unknown significance, or VUS. For those who choose surgery to eliminate organs that could cause cancer, Dr. Finley estimates the cost at $50,000 per patient.
Surgical Costs. For VUS patients only, assuming $50,000 and half of the VUS population, or 1.7 million patients: $85 billion.
Screening Costs. Some VUS patients will choose to have an annual MRI instead of surgery. For half the VUS population, or 1.7 million patients, at $1,000 per MRI each year for 30 years: $51 billion.
To Learn More
Issues involving genetic and molecular testing, and determining value in cancer care, will be on the agenda November 13-14, 2014, when The American Journal of Managed Care will present Patient-Centered Oncology Care in Baltimore, Maryland. Keynote speakers are Peter P. Yu, MD, president of the American Society of Clinical Oncology, and Burton VanderLaan, MD, medical director for Priority Health. To learn more and register, see: http://www.ajmc.com/meetings/pcoc14.