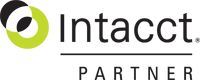 Working in partnership with Intacct to achieve superior results for our clients is a group success story...-Brian Renstrom, BlumShapiro Partner
West Hartford, Connecticut (PRWEB) September 15, 2014
BlumShapiro announced today that it has been selected as a top-performing channel partner by cloud financial management and accounting software company, Intacct.
San Jose, California-based Intacct honored BlumShapiro as a new member of its President's Club for BlumShapiro's success in helping clients migrate to Intacct's best-in-class cloud financial software and focus on delivering outstanding solutions to their customers.
"Working in partnership with Intacct to achieve superior results for our clients is a group success story. Intacct, BlumShapiro and our clients all benefit from working closely together to achieve best-in-class implementation of cloud technology, which has become an important and vital business tool for all of us," said Brian Renstrom, BlumShapiro Partner.
The award, given annually by Intacct to its top-performing channel partners, recognizes value-added resellers (VARs) and accounting firms for their success in helping clients migrate to Intacct's cloud financial software.
"2014 was an incredibly successful year for our partners, and we are very excited about the accomplishments the Intacct channel program continues to achieve year after year," said Taylor Macdonald, Vice President of Channels for Intacct. "Intacct takes great pride in watching its partners enable joint customers meet and surpass goals, continue on a steep upward trajectory of growth and build long-lasting, beneficial customer relationships. The 2014 President's Club members represent Intacct partners that greatly contributed to our customer's success and contributed to overall revenue goals in especially impactful ways. We are very grateful for the relationship Intacct has with its partners and look forward to many years of continued growth."
###
BlumShapiro is the largest regional accounting, tax and business consulting firm based in New England, with offices in Connecticut, Massachusetts and Rhode Island. The firm, with nearly 400 professionals and staff, offers a diversity of services which includes auditing, accounting, tax and business advisory services. In addition, BlumShapiro provides a variety of specialized consulting services such as succession and estate planning, business technology services, employee benefit plan audits, litigation support and valuation, and financial staffing. The firm serves a wide range of privately held companies, government and non-profit organizations and provides non-audit services for publicly traded companies.