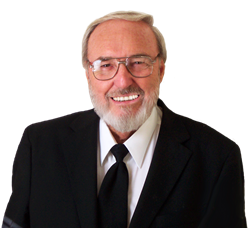 We will show you, on a small scale, how our next generation can be positive, strong leaders in society when they are trained using the Peaceful Solution Character Education Program. Imagine how this would impact the world on a large scale
(PRWEB) September 12, 2014
The Peaceful Solution Character Education Incorporated is hosting a one-day fall event where they will show just how training children with the right set of instructions, can produce powerful future leaders.
Their Fall 2014 Educational Conference, entitled Next Generation Peace Call, will be a full one-day event on October 12, 2014 from 8:00am to 5:00pm. The group has spent years training a large group of children worldwide to become positive moral characters using their signature curricula, the Peaceful Solution Character Education Program. The children teaching at this event will range in ages from 3 years and up.
The group's founder, Yisrayl Hawkins, says you can expect to see how a child can be trained from conception to think, act, and even teach others morality.
"We will prove to you the great potential children have when they are taught how to make right choices and how to behave morally. We will show you, on a small scale, how our next generation can be positive, strong leaders in society when they are trained using the Peaceful Solution Character Education Program. Imagine how this would impact the world on a large scale," Yisrayl says.
The event will include interactive teaching sessions, performances, and an open house display. Food and drinks will also be available.
"We have a world full of children who are making wrong choices, ruining their lives and others from the youngest age. We want to show you how we can change this, how we can give children hope, tools to succeed and a promising future. Come to this event; see this yourself," Yisrayl says.
He says this program will change any child or adult no matter how severe the situation may seem. He's inviting everyone and there is no cost to attend.
For more information, please visit http://www.peacefulsolution.org
About Us –
Pioneered by President Yisrayl Hawkins, in 1994 The Peaceful Solution Character Education Incorporated began with a group of concerned parents and teachers whose keen observations led them to realize that positive character development was rapidly deteriorating in our society. Their concern prompted them to proactively embark on a mission to stop the decline and bring back positive character behaviors to society.
In 2004 The Peaceful Solution Character Education Program, authored by President Yisrayl Hawkins was successfully introduced in the United States and nine other countries.
Since that time the program has been successfully implemented in schools, prison systems, after school programs, daycare centers, apartment complex, businesses, non-profit organizations and in the home.
Media Contact:
Rebekah Mathews or Eugenia Schoenheinz
888-613-9494