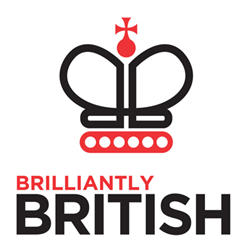 Newbury, United Kingdom (PRWEB UK) 15 September 2014
The website, which is fully optimised for smartphones, tablets and PCs, provides a fast and easy route to the rapidly growing e-commerce market for British designers, producers, manufacturers, artists and photographers, whether large or small. By creating a marketplace dedicated to selling products made in Britain, consumers can now easily purchase items that have been made in Britain from multiple sellers via a single website and checkout process.
Bringing Manufacturing Back to Britain-
Announcing the launch of the new marketplace, Campbell Smith, Founder of Brilliantly British, said, "We are passionate about British design and manufacturing. With the increased trend of bringing manufacturing back to Britain from overseas, and the growth in the SME sector, the time is right for the creation of a marketplace that focuses entirely on products designed and made in Britain. Brilliantly British allows sellers to create and maintain their own branded storefront within the Brilliantly British site and sellers benefit from increased brand exposure, Brilliantly British's marketing campaigns and economies of scale. This then allows our sellers to focus their time and energies on designing and producing brilliant products."
Brilliantly British are actively searching for and recruiting potential designers, producers, manufacturers, artists and photographers to come on board to the marketplace.
"We have found some really exciting designers and sellers and we are really looking forward to working with them and helping them to grow their businesses," said Smith.
About Brilliantly British-
Brilliantly British is headquartered in Newbury, Berkshire and was established in 2014 to build, develop and market an online marketplace focused entirely on products made in Britain. More details can be found at http://www.brilliantlybritish.com.