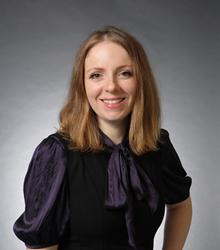 Perth Amboy, NJ (PRWEB) September 12, 2014
Board certified Obstetrician and Gynecologist Borislava Burt-Libo, DO, recently joined the Bay Obstetrics and Gynecology practice, with offices in Iselin and South Amboy, NJ. Dr. Burt-Libo received her medical education from New York College of Osteopathic Medicine, Old Westbury, NY, and completed her residency at Lutheran Medical Center in Brooklyn, NY. She accepts most medical insurances and is currently accepting new patients. To make an appointment, call 732-362-3840. Dr. Burt-Libo is a member of the American College of Osteopathic Obstetricians, American Osteopathic Association and the American Congress of Obstetricians and Gynecologists.
The OBGYN partners of Bay Obstetrics and Gynecology; Dr. Burt-Libo, Dr. Steven Berkman, Dr. Eumena M. Divino and Dr. Steven Goldberg provide comprehensive healthcare services for women from adolescence through menopause. In addition to care for expectant mothers, the OBGYNs offer teenagers counsel and treatment for HPV vaccination and acne issues, managing menopause and minimally invasive gynecological surgery, including: laparoscopic hysterectomy, ESSURE, endometrial ablation and pelvic floor relaxation correction.
Bay Obstetrics and Gynecology, affiliated with Raritan Bay Medical Center, also provides services ranging from family planning to managing high risk pregnancies to pre-and post-menopausal care. Office locations are 740 Route 1 North, Iselin, NJ, and 2045 Highway 35 S. South Amboy, NJ. For more information, visit http://www.bayobgyn.org.