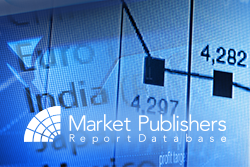 London, UK (PRWEB) September 11, 2014
The emergence of intranasal drug delivery as an essential method of delivering drugs recently has been largely driven by its potential and capability to cure chronic allergies and local infections. The scientists and researchers have found out a variety of advantages and benefits of utilising the nose as a medium to help the medications reach the target site. Due to the nose's unique vascular structure, there is a possibility to access the delivery of biologics and small-molecule drugs. Taking into account the favourable healthcare and demographic trends which are being witnessed worldwide, the method of intranasal drug delivery is observed to have significant future potential to capture the market share of other methods such as oral and parenteral, among others.
Looking forward, the intranasal drug delivery sector is forecast to see more advancements in formulation techniques (e.g. improvised microencapsulation techniques), the increase use of surfactant and mucoadhesive agents and nanotechnology. This is likely to result in a growing number of novel chemical entities which could probably be deemed as the active ingredients for prospective intranasal drug products. Similarly, modern approaches to vaccination are expected to be increasingly utilized, which could also create a vast scope of innovative therapeutic and prophylactic products suitable for delivery through the nasal route.
To date, 177 intranasal drugs are undergoing clinical trials. The majority of the drugs are in
pre-clinical phase; over 30 intranasal drugs are available in the market. Archimedes Pharma, Aegis Therapeutics, GlaxoSmithKline, MEDA AB, MedImmune, Merck, NanoBio Corporation, Novarti, OptiNose, Pherin Pharmaceuticals are among the list of companies dominating the market.
New research report "Global Intranasal Drug Delivery Market & Pipeline Insight" worked out by Kuick Research is now available at MarketPublishers.com.
Report Details:
Title: Global Intranasal Drug Delivery Market & Pipeline Insight
Published: September, 2014
Pages: 566
Price: US$ 2,400.00
http://marketpublishers.com/report/medical_devices/drug_delivery/global-intranasal-drug-delivery-market-pipeline-insight.html
The report provides a full guide to the world intranasal drug delivery market. The study provides a comprehensive overview the market current scene and dynamics, discusses key market challenges and opportunities. The publication presents an in-deep overview of the worldwide intranasal drug clinical pipeline, covers the marketed intranasal drug profile, and reviews the suspended and discontinued intranasal drugs in clinical trials. The extensive competitive landscape analysis with profiles of the top 10 players, as well as an in-depth patent analysis can be found in the report as well.
Report Scope:

Insightful overview on the current intranasal drug delivery market scenario along with a brief review of intranasal drug clinical pipeline.
Detailed investigation of the mechanism and application of intranasal drug delivery.
Review of the dynamics of the intranasal drug delivery market, including favourable market parameters, and challenges in drug delivery.
All-round analysis of nasal drug delivery system, encompassing gels, powder, liquid and pressurised metered dose inhalers (MDIs).
Profound analysis of the worldwide intranasal drug clinical pipeline, covering 177 drugs.
Comprehensive examination of the majority of drugs in pre-clinical phase, with 65 drugs covered.
Profiles of the 34 market intranasal drugs, by indication, company and country.
Comprehensive study of suspended and discontinued intranasal drugs in clinical pipeline, by phase, indication, company and nation.
Future outlook for the intranasal drug delivery marketplace.
Thorough scrutiny of the competitive landscape.
More new studies by the publisher can be found at Kuick Research page.