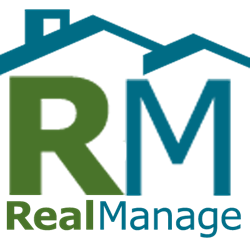 We are confident that Bryce will provide exceptional leadership and guidance to our team members, board members and homeowner clients we serve and continue with our strong growth in Seattle through 2014 and beyond
Bellevue, WA (PRWEB) September 16, 2014
RealManage announced today that Bryce Kennedy, CMCA has been hired as its Director of Community Association Management at the company's newly opened Seattle, Washington branch. Mr. Kennedy brings with him over nine years of experience in the community association management industry, the last three of which as a General Manager for Kappes Management. Bryce has extensive experience in business development, strategic planning and budgetary and fiscal oversight as well as a proven track record of overseeing on-site communities. Bryce holds a BS in Political Sciences from the University of Washington.
"When we began to launch our new branch in the Seattle Washington area, we searched to find a leader with a passion and commitment to provide world-class customer service to our clients," states Steve Jordan, President, Branch Operations. "We are confident that Bryce will provide exceptional leadership and guidance to our team members, board members and homeowner clients we serve and continue with our strong growth in Seattle through 2014 and beyond."
About RealManage
RealManage is a property management company that specializes in HOA management and condominium management and manages hundreds of community associations in Arizona, California, Colorado, Florida, Georgia, Illinois, Louisiana, Nevada, North Carolina, Oregon, Texas and Washington, including homeowner associations (HOAs), condominium associations, cooperatives, municipal utility districts, luxury high-rises and large master-planned communities. For more information or to request a quote for HOA management or condominium management, visit RealManage.com or call us toll-free at (866) 403-1588. You may also follow us on Facebook, Twitter, LinkedIn and Google +.