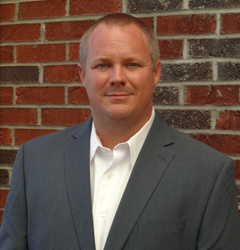 Danville, VA (PRWEB) September 12, 2014
Adam Goebel has been appointed as the Acting Director of the Danville Science Center. A long-time employee of the Science Center, Adam has held the role of Education Director for 13 years and is passionate about continuing to inspire members of the community through science in this new role.
With a Bachelor's in Biology/Ecology from Averett University, Adam has used his background to develop and implement live science programming for children of all ages – including spearheading content development of programs in the Science Center's new Digital Dome Theater.
"Adam has played a lead role in a number of operating improvements that have been implemented at Danville Science Center these past several months" says Richard Conti, Chief Wonder Officer, Science Museum of Virginia. "Under his leadership, the Science Center will continue to grow and emphasize the importance of informal STEM (Science, Technology, Engineering and Mathematics) learning."
Danville Science Center is known for providing a unique and interactive educational experience – exploring the fundamentals of science to complex environmental processes. With the 2014 addition of the Digital Dome Theater, Science Center guests are also able to travel the solar system, tumble with pandas in bamboo forests and transport back in time in the ultimate immersive experience.
Danville Science Center ● 677 Craghead Street ● Danville, Virginia