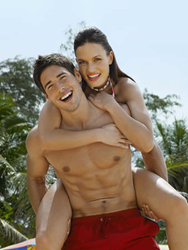 Raleigh, NC (PRWEB) September 11, 2014
Raleigh laser hair removal center offers laser hair removal treatments at $45 per treatment. Blue Water Spa is a medical spa and laser center that has performed more than 100,000 laser hair removal treatments. Laser hair removal pricing in Raleigh, NC at Blue Water Spa is priced per treatment, rather than a pre-paid package.
Blue Water Spa has multiple lasers to safely and effectively treat all skin types. Blue Water Spa is owned and operated by a board-certified plastic surgeon. All laser hair removal clients receive a consultation and clearance from a nurse practitioner prior to receiving a laser service.
For more information, please call Blue Water Spa at 919 870-6066 or visit http://www.bluewaterspa.com