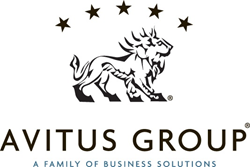 "Fun for the whole family!"-Jill Melle, Partner Relations Coordinator, Avitus Group
Billings, MT. (PRWEB) September 12, 2014
Avitus Group invites you to join us for a fun filled and free promotional event, The Charter Media NFL Network Tailgating Tour. This event includes: autographs from former NFL players, performances from local cheer squads, introductions to Billings Wolves players, silent auction to benefit Yellowstone youth football, prizes, games, food and much more.
Stop by the Avitus Group booth from 11am-3pm on September 13th at Billings Clinic, 2702 8th Ave. N., in the parking lot north of the Billings Clinic Orthopedics & Sports Medicine building.
Avitus Group is a nationwide company, based out of Billings, Montana. When businesses use Avitus Group, all of the necessary, yet burdensome functions of the business become Avitus Group's responsibility, helping the business focus on growth and revenue. Avitus Group serves clients nationwide through 10 regional office locations from California to Florida. They also serve international clients through partner locations in Europe, Canada, China, England, India, Japan and Singapore.
For more information contact:
JILL MELLE, Partner Relations Coordinator
jmelle(at)avitusgroup(dot)com
406.255.7470
See you there!