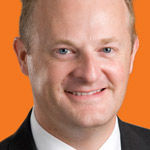 As a Chief Outsider, I am eager to use my experience to advise, develop strategy and be a part of the implementation. To tackle the challenges of growth alongside CEOs and their executive teams will be a privilege
Houston, TX (PRWEB) September 12, 2014
Chief Outsiders, LLC, the nation's largest management consulting firm comprised solely of C-level marketing executives continues its nationwide expansion with the addition of CMO Michael Robinson. Based in Houston, Michael will work with CEOs in the southwest region and throughout the U.S. to face their business issues and take their companies to the next level of revenue and growth. Chief Outsiders is focused on addressing the growth challenges of midsized business through fractional executives.
Robinson's C-level and consulting experience span professional services, information technology, energy/risk management, real estate development and management. He has deep experience and expertise in marketing strategy, digital marketing, customer experience, multichannel marketing, and brand development.
"As a C-level marketer, I've dealt with growth challenges within my companies and as a previous consultant, I've helped my clients and given them the knowledge to face many different kinds of challenges that come with growing a company," said Robinson. "As a Chief Outsider, I am eager to use my experience to advise, develop strategy and be a part of the implementation. To tackle the challenges of growth alongside CEOs and their executive teams will be a privilege."
Robinson has held a number of executive marketing positions in both B2B and B2C and in domestic as well as international firms, where he focused on business services development – either as the primary revenue driver, or an additional revenue component to existing or emerging product lines. As Senior VP of Associa, the market leader in homeowner association management in North America, Robinson guided the growth from $150 million to over $400 million. He led vertical marketing at Hitachi Consulting, developing strategy for business and financial services, energy and utilities, consumer goods and services, and technology providers. At Allegro Development, which creates energy trading and risk management systems, Robinson grew marketing and service functions– leading to a 3x increase of revenue and more profitable long-term client relationships.
"We are confident that Michael will be a great asset to the tribe. He has an outstanding background and as Chief Outsiders continues to grow at a fast pace, we look forward to Michael contributing to and strengthening to our southwest presence," said Southwest Managing Partner Clay Spitz.
Robinson graduated from Southern Methodist University with an MBA, and from Baylor University with a BA in English. He serves on the SMU Cox Associate Board as a Mentor to both full-time and executive MBA students. He also serves on the board for Hootsgo, a collaborative e-learning platform for children around the world (launching in late 2014). Michael can be contacted at mrobinson@chiefoutsiders.com.
About Chief Outsiders
Recently listed by Inc Magazine as one of 600 fastest growing privately held companies in the US and recognized for the Houston Business Journal's Fast 100, Chief Outsiders, LLC is an "Executives-as-a-Service" firm helping grow mid-sized companies from coast to coast with part-time, or fractional, Chief Marketing Officers. Chief Outsiders is unique among strategic marketing and management consulting firms, by working as part of the portfolio company leadership team on a fractional or as-needed basis to not only help develop market based growth plans, but to be responsible for implementing the plans within the company. Unlike most consulting firms, Chief Outsiders believes delivering a world-class marketing strategy on its own creates very little value. The real value is created by helping the organization implement the growth vision.
Everyone at Chief Outsiders has held the position of VP of Marketing or higher at one or more operating companies. With 30+ CMOs across the country, we can put exactly the right skill set on the leadership team of any portfolio company for a fraction of the cost of a full time executive.
Chief Outsiders has been a premier source for businesses seeking marketing expertise, execution and leadership including Riverside Company portfolio companies OnCourse Learning, YourMembership.com and IDoc, Source Capital portfolio companies such as Abutec, and Merrill Lynch Special Situations Group portfolio companies such as EarthColor.