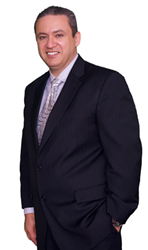 Canton, MI (PRWEB) September 11, 2014
People suffering from receding gums in Canton, MI can now take advantage of a less-invasive alternative to gum grafting when they visit Dr. Nader Bazzi for the Chao Pinhole Surgical Technique (PST™). This procedure can correct gum recession without large incisions or sutures, which lowers the risk of bleeding, discomfort, and infection. This gum recession treatment can help patients protect their teeth and general oral health, since gum recession is often a precursor of other oral health issues.
PST™ gum recession treatment is highly efficient; the procedure minimizes damage as well as healing time. Instead of harvesting tissue from the roof of the mouth and positioning it under the receding tissue, Dr. Bazzi directly adjusts the receding gum tissue. Dr. Bazzi begins by making a pinhole incision in the gums and inserting a tiny instrument through the incision. He uses the instrument to gently loosen the gum tissue until he can push it downward to create a lower gumline. Dr. Bazzi is usually able to treat several teeth in one procedure, and afterward, most patients do not have to adjust their routines or take special precautions. Most people return to normal activities the next day. Like other minimally invasive surgeries, PST™ significantly lowers the likelihood of pain, bleeding, infection, and other complications.
People who have receding gums in Canton, MI, may improve their oral health by seeking prompt treatment. Frequently, the underlying causes of gum recession can raise the risk of other oral health issues. For example, recession can result from aggressive brushing or inadequate oral hygiene, which are both habits that can lead to poor oral health. Receding gums can also be an early symptom of periodontal disease, which can have serious consequences if left untreated. People who seek gum recession treatment can reduce tooth sensitivity and exposure, and they can find out whether the recession has an underlying cause that also merits prompt treatment.
Many people in Canton, MI, may notice visible indicators that they have receding gums. If the teeth appear longer, lined or discolored at the top, recession is likely occurring. However, some people may notice other symptoms, such as tooth sensitivity or sensations of tooth mobility. Patients who notice any of these signs are encouraged to call Dr. Bazzi's office today to schedule a consultation about gum recession and available treatment options.
About the Practice
Contemporary Dentistry is a general practice offering personalized dental care for patients in Canton and Dearborn, MI. Dr. Nader Bazzi graduated from the University of Detroit-Mercy dental school, and has also completed comprehensive, post-doctoral training in full-mouth rehabilitation. Dr. Bazzi is a Diplomate of the International Congress of Oral Implantologists and a Diplomate of the International Implant Association. He is also the author of "Saving Smiles Changing Lives," an educational medical-dental book. Dr. Rima Bazzi earned her Doctor of Dental Surgery degree from the University of Detroit-Mercy School of Dentistry. Before that, she was awarded the National Honor Society award for outstanding achievement from Wayne State University. Dr. Julie Atoui focuses mainly on cosmetic dentistry, dental reconstructions, Invisalign treatment, sleep related disorders and general dentistry. Dr. Atoui has been named one of America's Top Dentists for three consecutive years. To learn more about Contemporary Dentistry and their dental services visit their website at http://www.completedentalhealthmi.com/. You can also call the Canton office at (734) 447-3624 or the Dearborn office at (313) 528-0372.