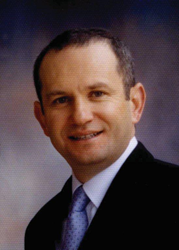 Farmington, MI (PRWEB) September 12, 2014
Dr. Roman Shlafer honors Self-Improvement Month this September by educating the public about the effects of sleep apnea on Farmington, MI residents. Many people in the United States struggle with this serious condition, but help is available. Sleep apnea is defined as a temporary interruption in breathing that occurs during sleep. It is known to lead to heart failure and stroke, but because sufferers are asleep when it occurs, they do not know whether they have the condition without testing. One well-known sign is insomnia, but there are also many others. Dr. Shlafer believes that everyone should know what to watch for so they can get help if they exhibit one or more of the signs. Anyone who suspects he or she may have sleep apnea can get help, often with the aid of a simple oral device.
Insomnia is having a difficulty sleeping or staying asleep. While it is an important sign of sleep apnea, it is not the only one. Those who consistently feel tired during the day or who struggle to keep from unintentionally falling asleep may also have the condition. Some people may feel the need to rest often throughout the day. Other signs include loud snoring, headaches in the mornings, shortness of breath upon waking, and making sounds of choking and snorting while asleep. Anyone who recognizes these signs in themselves or loved ones should get help. Patients suffering from sleep apnea in Farmington, MI should not ignore this serious condition, as the effects can be hazardous.
Most cases of sleep apnea are caused by an airway blockage. During sleep, the soft tissue at the back of the throat falls over the airway to close it off. Other factors can be involved, such as the brain's failure to signal breathing, but few cases of sleep apnea are caused by such complicated problems. Generally, a simple oral devise is all that sufferers need to prevent episodes. When patients enjoy an absence of sleep apnea and the related insomnia, they feel better all day.
Dr. Shlafer wants to help anyone who thinks they may struggle with sleep apnea in Farmington, MI and encourages residents to take advantage of Self-Improvement Month by learning more about this condition. To learn more about Dr. Shlafer and his services, please visit his website or call his office. He is available to answer questions, provide treatment, and make life easier for those who need his help.
About the Doctor
Dr. Roman Shlafer is a general practitioner offering patients personalized dental care for Farmington, MI since 1986. Dr. Shlafer received his DDS from the University Of Michigan School Of Dentistry, where he studied under top reconstructive and cosmetic dentists. He completed his graduate studies at the Center for Advanced Dental Studies. Dr. Shlafer is part of the American Dental Association and is part of the one percent of dental professionals providing the LANAP® FDA cleared laser procedure for gum disease and periodontal treatment. To learn more about Dr. Shlafer and his dental services, visit his website at http://www.detroitgumsurgery.com and call (248) 918-4205.