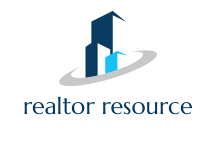 Their Agent Referral Program is second to none for real estate agents looking to get ahead.
Los Angeles, CA (PRWEB) September 11, 2014
Realtor Resource is happy to announce they have recently added an Agent Referral Program to their many services for Real Estate Agents.
Last month after the highly successful launch of their "Leads for Realtors" package, Realtor Resource is ready to launch their Agent Referral Program. An established and successful real estate aid company, Realtor Resource has helped man real estate agents take their business to the next level. Along with the leads for realtors, as well as the newly launched agent referral program, Realtor Resource also offers first page Google rankings, website creation, and website search engine optimization.
In today's economy, it's no wonder many realtors are struggling. Times are tough, and Realtor Resource was founded on a simple principle. Help realtors obtain clients. "The clients are there, they just need to be found...this is why we have our Agent Referral Program," says the CEO of Realtor Resource, Len Mullen.
More and more buyers and sellers are moving away from word of mouth to find their Agent, and are gravitating towards the internet for their search. With a plethora of information available at your fingertips at any time, it's no wonder why this is happening. A quick Google search will bring up reviews, history, expertise and much more information that anyone needs to make an informed decision. Having an optimized website and the exposure necessary to generate leads for realtors is critical to be successful as an agent. With Realtor Resource's established presence in the real estate industry, extensive knowledge and professional staff, their Agent Referral Program is second to none for real estate agents looking to get ahead.
To learn more about their business, please call (323) 327-2587 or visit Realtor Resource on the web at http://www.RealtorGrabber.com.