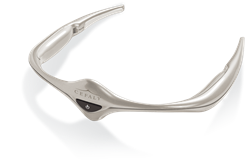 No more lost days of work or dependence on narcotic meds to treat disabling headaches
New Jersey (PRWEB) September 16, 2014
Banish headaches forever with the newest item sold through healthbeautydistributors.com, the drug-free, FDA approved Cefaly device for chronic migraine relief and treatment. Cefaly was FDA approved March 2014 for sales in the United States. Until now, US patients would directly place their orders by prescription with the manufacturer located in Belgium and wait 2-3 weeks for their device to arrive.
Healthbeautydistributors.com is located in the United States and once prescription and payment is received, the Cefaly device usually ships out within 24 hours and arrives to most patients within 2-3 business days.
healthbeautydistributors.com is a physician owned business based out of New Jersey, and is one of the only licensed carriers/sellers of the Cefaly device in the United States. Prescription orders can be direct faxed to 866-728-1585 or by contacting healthbeautydistributors.com through their website. Also be advised that healthbeautydistributors.com offers special rates for *licensed medical professionals* nationwide who wish to offer this product to patients from the convenience of their own practice.
The Cefaly headband is a drug-free method for treating migraine pain and preventing migraine headaches from ever coming on. Cefaly treats migraine pain with neurostimulation, a stimulus that limits pain signals from the nerve center by working on the trigeminal nerve where migraine headaches start. The patented Cefaly treatment changes the trigger threshold of migraine headaches. As the pain threshold becomes harder to reach, migraine headaches are less frequent, less painful, and simply disappear.Cefaly offers patients suffering from migraine pain and headaches an efficient electrotherapeutical system delivered via an extremely comfortable, ergonomic and simple-to-use medical device.
healthbeautydistributors.com has been in business since 2005. The site provides access to premier skin care products and devices from a variety of manufacturers to licensed medical professionals, also a select few prescriptive devices direct to patients with prescriptions. Products can be drop shipped to the medical office in very reasonable minimum order quantities. In an era of declining insurance company reimbursement, healthbeautydistributors.com provides opportunity to generate extra revenue for all medical practices while providing an extra service to their patients, their friends, and their family members. Healthbeautydistributors.com has expanded its focus to include primary care providers such as internal medicine physicians, family medicine physicians, pediatricians, and OB/GYN physicians who are usually not served by dedicated manufacturer account reps.
healthbeautydistributors.com continues to be a leader in customer service. Any client, media or press inquiries about cefaly or healthbeautydistributors.com should initiate contact directly through website or by email: mgmt(at)healthbeautydistributors.com.