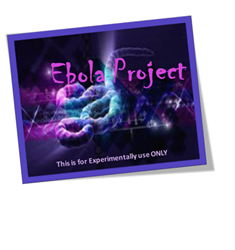 The Institute of BioAcoustic Biology agreed to freely distribute these resonant frequencies to anyone willing to provide resulting data. As a remedy against threats emerge, the potential to mediate issues using math as medicine, may evolve.
Albany, Ohio (PRWEB) September 15, 2014
The New York Times(1) recently reported the immediacy of the Ebola outbreak in Liberia that is fast becoming a worldwide threat. In response a small, innovative research company is attempting to answer the World Health Organization's (WHO) immediate call for solutions by asking the public to help test a novel set of experimental frequencies that may be useful in remedying the urgent health crisis caused by the Ebola Zaire infection.
The World Health Organization(2) stated, on August 12, 2014, announced that "…the panel reached consensus that it IS ETHICAL TO OFFER UNPROVEN INTERVENTIONS (emphasis added)…There was unanimous agreement that there is a moral duty to also evaluate these interventions". The Institute of BioAcoustic Biology, located in Albany, Ohio took up the challenge.
The present strains of Ebola as reported by the April 16, 2014, New England Journal of Medicine (Blaize et al.) (3) have been reported to have no cure. Ebola fever is an infectious and generally fatal disease, discernible by fever and severe internal bleeding; spread through contact with infected body fluids.
Frequencies theorized to be related to Ebola have been decoded by the Institute and computerized to develop an easy-to-use software. The public is being asked to participate in an experiment to help verify the resonant frequency sets that have been developed. Further details can be found at: http://www.SoundHealthOptions.com – Ebola Project.
The Institute of BioAcoustic Biology has agreed to freely distribute these resonant frequencies to any country or legitimate agency that has the authority and expertise to test the theories. A basic chart was compiled for the public using the sequencing thought to be the patterns of the 2014 out-break of Zaire Ebola strain as relayed in the New England Journal article listed previously. The Antidotes and Competitors listings were limited to substances that would be readily available to the public.
Efficacy has not been established using this protocol. WARNING: No one should use these frequencies if they do not have complete confidence in the outcomes. Absolutely do not use these frequencies unless the support of an expert, who knows how to appropriately use resonant Frequency Equivalent (FE)* formulations, is available. Agencies seeking to follow through with this offer can contact the Institute of BioAcoustic Biology through their primary website: http://www.SoundHealthOptions.com.
*Frequency Equivalent (FE), a term coined by Sharry Edwards, MEd, the acknowledged pioneer of BioAcoustic Biology, to indicate a numeric representation of a person, place, thing or emotion.
References:
(1)Liberian President Pleads With Obama for Assistance in Combating Ebola, New York Time September 12, 2014. http://www.nytimes.com/2014/09/13/world/africa/liberian-president-pleads-with-obama-for-assistance-in-combating-ebola.html?_r=0
(2)http://www.WHO.int/mediacentre/news/statements/2014/ebola-ethical-review-summary/en/
(3)Emergence of Zaire Ebola Virus Disease in Guinea — Preliminary Report - April 16, 2014DOI:10.1056/NEJMoa1404505. Sylvain Baize, Ph.D., et al