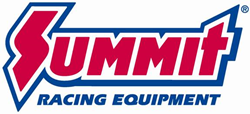 (PRWEB) September 12, 2014
Get more air into an LS engine, get more power and better throttle response. That's exactly what JET's new Powr-Flo Throttle Bodies do--they have a unique ribbed air inlet design that increases airflow velocity as it enters the intake manifold to help improve horsepower and throttle response.
The Powr-Flo throttle bodies have updated electronics preinstalled for a quick plug-and-play installation—no need to swap the electronic parts from the old throttle body. The throttle bodies are CNC-machined from aircraft quality aluminum and are made in the USA.
Applications

2003-2014 4.8-7.0L LS engines
• Most 2006-2012 3.4/3.5/3.9/4.3L GM V6
SEE JET'S POWR-FLO THROTTLE BODIES AT SUMMIT RACING
Summit Racing Equipment
http://www.SummitRacing.com
1-800-230-3030