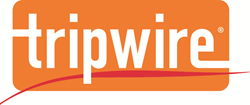 In this Cyber Security Summit panel, members will explore how to implement security awareness programs to secure the weak human link in the chain
Portland, Oregon (PRWEB) September 12, 2014
Tripwire, Inc., a leading provider of advanced threat, security and compliance solutions, today announced that Dwayne Melancon, the company's chief technology officer, will be participating in a panel at The New York City Cyber Security Summit. The conference will take place September 18, 2014, at the New York Hilton Midtown in New York City.
According to Verizon's 2014 Data Breach Investigations Report, incidents caused by insider threats, such as employees or contractors, increased by 10 percent between 2011 and 2012, and insider attacks prove more lucrative than other intrusions, netting attackers an average of $412,000 per incident. In order to effectively protect an organization, one must have an understanding of the single largest threat against a company – the human. In this Cyber Security Summit panel, members will explore how to implement security awareness programs to secure the weak human link in the chain.
Lance Spitzner, training director of SANS Institute's Securing the Human program, will moderate the panel. In addition to Melancon, panel members will include Amy Baker, vice president of marketing at Wombat Security Technologies; Michael Crouse, director of insider threat strategies at Raytheon Cyber Products; Myles Trachtenberg, senior vice president of product commercialization at Pythian; and Naheed Bleecker, senior manager of IT security at CUNA Mutual Group.
Session attendees will learn:

How to monitor privilege users and their access to critical resources and trusted systems.
The concept of "trust but verify" and its importance.
Why continuous monitoring helps organizations detect suspicious activity and aids in proactive security efforts.
Panel Title: The Weakest Link – Securing The Human
Who: Dwayne Melancon, chief technology officer, Tripwire Inc.
When: Thursday, September 18, 2014, 10:15-11:00 a.m. EDT
About Tripwire
Tripwire is a leading provider of advanced threat, security and compliance solutions that enable enterprises, service providers and government agencies to confidently detect, prevent and respond to cybersecurity threats. Tripwire solutions are based on high-fidelity asset visibility and deep endpoint intelligence combined with business-context and enable security automation through enterprise integration. Tripwire's portfolio of enterprise-class security solutions includes configuration and policy management, file integrity monitoring, vulnerability management and log intelligence.